Q1. What is the best study spot on campus?
Cameron Rhinehardt, Brand Manager: D.H. Hill is a classic, but a good one. Every floor has different levels of noise, so you can go there with a study group or by yourself to cram. There are plenty of study rooms with white boards, access to books (including textbooks) and Hill of Beans for a mid-study pick-me-up. Not to mention the Atrium is right beside the library, so you can grab a bite to eat while you study!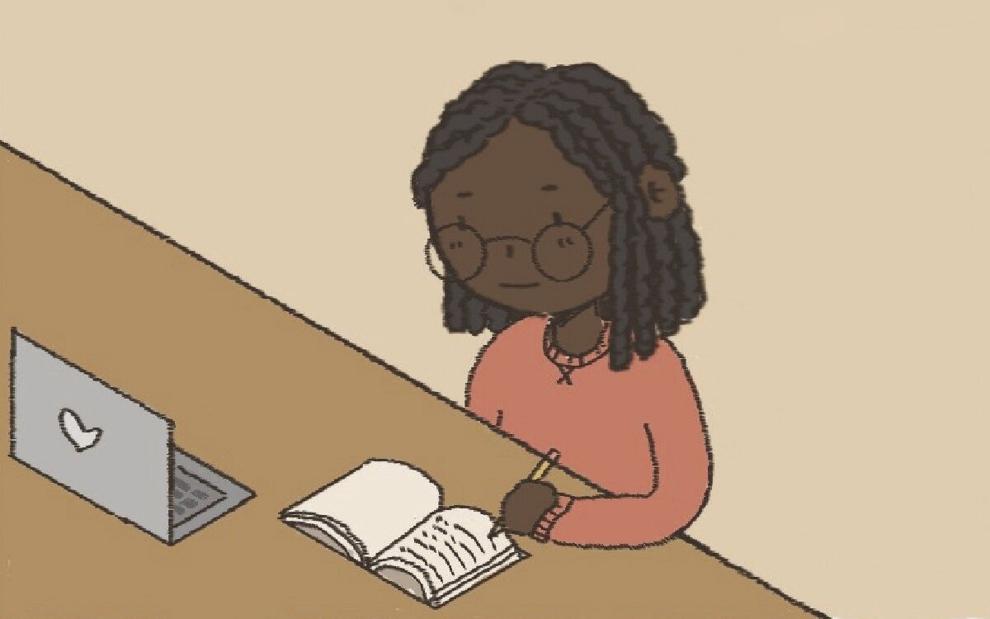 Q2: How can I make the transition from high school to college smoother?
Abigail Ali, News Editor: I have three tips for making the transition from high school to college simple. First, before classes start, map out where the buildings your classes are in are on campus. This familiarizes the shape of campus as a whole and reduces the risk of getting lost on the first day. Second, take notes for all of your classes. You never know what study resources your professors will offer (or not) for the final, so be sure to record information from class yourself just in case you need it. Finally, introduce yourself to as many people as possible. NC State can feel like a big place, so taking time to learn new names as you make your way around campus can help you feel more like you're a part of a community and help you make friends. 
Q3. What would you recommend doing to prepare for the first week of classes?
Mary Kate Giuffrida, Assistant Copy Desk Chief: Definitely take the time to look through the academic calendar and your syllabi. Filling in dates of tests, assignments and days off on your planner or calendar will help you keep organized during the semester. Try and take some time for yourself too, maybe do some yoga or watch your favorite show. Time for relaxing and doing nothing is hard to find during classes so take advantage of it now!
Q4: How do you handle your stress levels, especially during finals?
Shilpa Giri, Editor-in-Chief: Time management is definitely key. Try not to leave any assignments or studying for the very last minute as that will add on to your stress. Use a planner, Google Calendar or any other method to keep track of due dates and exam schedules, and make sure you're not spending all your time and effort on just one "hard" class. Planning things out will also give you time to incorporate breaks into your schedule, which is just as important as studying.
Q5. Would you recommend getting a job on or off campus?
Elyse Boldizar, Assistant Opinion Editor: Working while in college may feel daunting, but it's so worth it. Working an on-campus job is an awesome way to meet other students and can be super convenient, especially if you live on campus. I worked at the Starbucks in Talley last year and loved the short commute and the chance to meet other students outside of my classes. At the same time, working off campus can be a really refreshing outlet from the hubbub of campus and can get you more acquainted with the Raleigh area. Either way, I say go for it — just make sure you find the right work-school balance.  
Q6: How does using the gym work? How can I sign up for classes?
Sam Overton, Managing Editor: One of my favorite things about living on campus is Carmichael Gymnasium — it's big, bright, clean and easy to navigate after a couple trips. All you need to do to gain entry is swipe your OneCard, and you're good to go. The large layout definitely takes a bit of getting used to, so don't be afraid to ask questions and explore a little.
To sign up for any of the free group fitness classes — which I totally recommend — register via the description of the class of your choice on WellRec's group fitness calendar.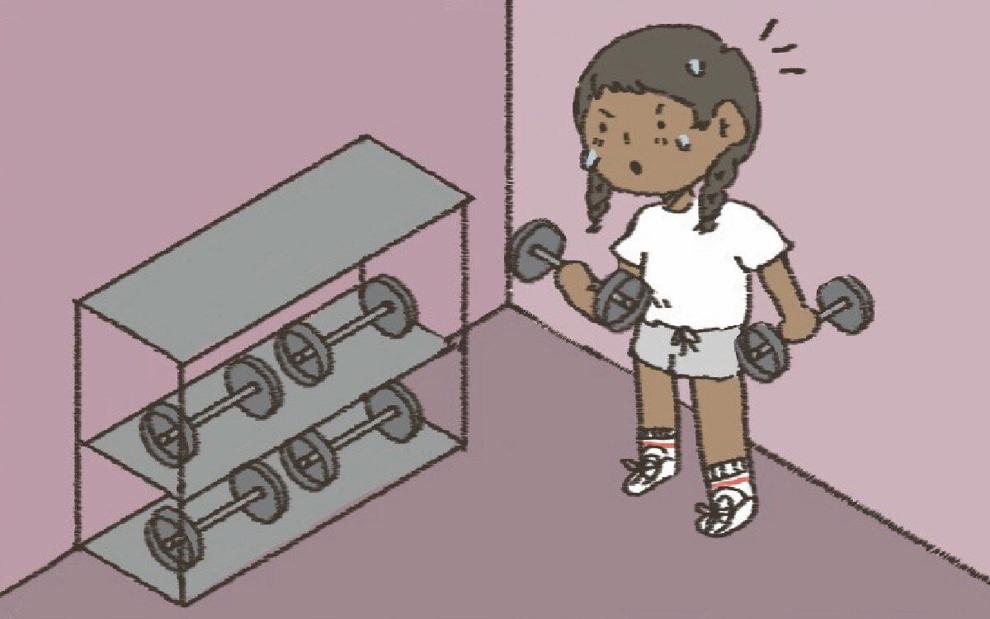 Q7. Is it worth bringing a car to campus my freshman year?
Bryan Pyrtle, Sports Editor: No.
More specifically, you'll be living on campus and using a lot of campus facilities like the gym and dining hall, so bringing a car is honestly more cumbersome than its worth. If you're dead set on having access to a car, befriending someone with a car and letting them handle the hassle that is parking on campus is your best bet.
Q8: How can I feel less homesick during the first few weeks?
Emily Vespa, Assistant News Editor: Being homesick is totally normal, but sometimes, it can feel like you're alone in your experience. During my first few weeks on campus, I felt like I was falling behind my peers because I was homesick and hadn't acclimated to campus life as fast as I expected to. However, I started talking to others about my feelings and realized that other people were also homesick, they were just good at hiding it! Don't be too hard on yourself and allow yourself to be homesick; college is a big transition, and it's OK to miss home. Prioritize doing activities you enjoy — going on walks around campus was my favorite way to get some fresh air, exercise and learn my way around. Also, remember you can seek help from campus resources like the Counseling Center. 
Q9: Which PE class do you recommend taking?
Ethan Bakogiannis, Assistant Sports Editor: Water Aerobics. 
You heard that right. Water Aerobics is my most recommended PE class, especially if you still need to check off that 100-level class requirement. Focused around physical fitness and aerobic exercise, Water Aerobics and its class description may sound daunting, but all you need is to give this class a little time to work its magic. After all the talk about mile-long water jogs, pool dips and planking, Water Aerobics turned out to be one of my most enjoyable experiences at NC State thus far. With fun dance-themed exercise sessions, useful physical fitness information, and the occasional water polo day, I quickly looked forward to class more and more as I progressed throughout the semester. Plus, you can get out of the hot sun and cool off inside the pool in Carmichael Gymnasium. 
In my opinion, Water Aerobics is the best 100-level gym class because, most importantly, I felt as though I was receiving the physical education and fitness benefits of a gym class without either feeling overwhelming. The instructors care about both the physical and mental aspects of exercise and make sure to create fun and entertaining ways to further your skills for fitness testing, which ended up being much less stressful than I initially thought when I took them at the end of the semester. You won't regret any PE class that you choose, but I highly recommend Water Aerobics. Just don't forget your swim trunks. 
Q10. What was the most useful class you've taken so far?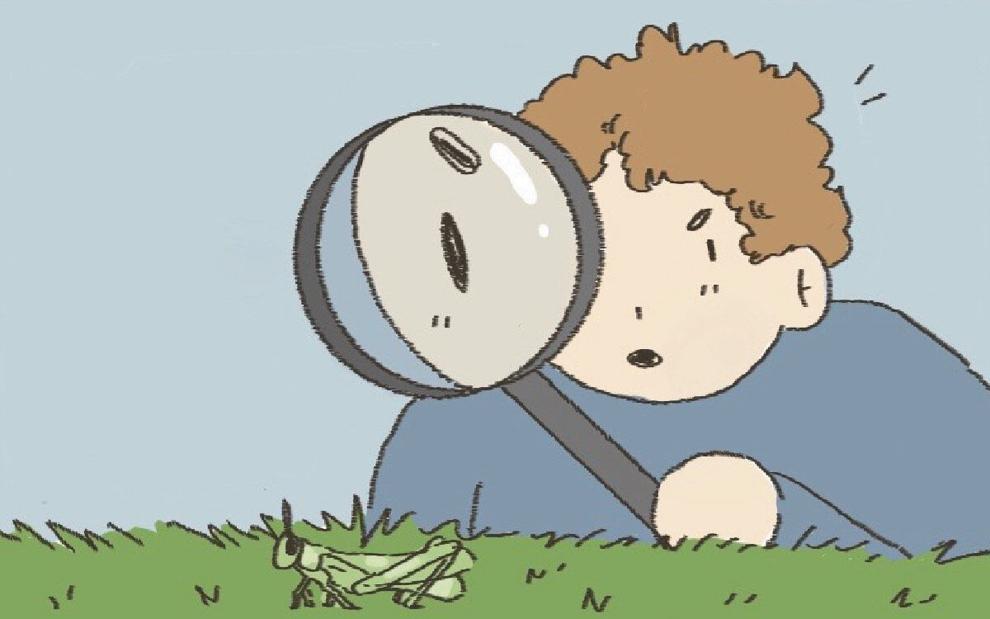 Mariana Fabian, Opinion Editor: Surprisingly, one of the most useful classes I've taken was ENT 201: Insects and People with Dr. Sorenson. This class taught me so many practical things about insects and the way they interact with the world around us. Before the course, I couldn't stand the thought of any bugs, which was the general sentiment of my classmates too. Even though I still hate cockroaches — they are the bane of my existence — other creepy crawlies are just little guys trying to live their lives. This class fulfilled a GEP requirement for me and was way outside of my major, and I recommend it to any first-years looking for a new perspective on life. 
Q11. What are some of the best ways to meet new people and make friends during the beginning of the year? 
Allie Remhof, Copy Desk Chief: When I got to NC State, I expected the friends to come to me. I expected people to come to my dorm room and try and get to know me, someone to sit down next to me in a lecture hall and start chatting, any and all social opportunities to fall in my lap — and I was incorrect. I made a couple acquaintances through those kinds of situations, but no friends that I could see having for years and years beyond college. The way I found that kind of friendship was through putting myself out there and joining clubs, activities and being the one to sit down and start a conversation before class. It's incredibly scary to take those steps, but the benefit you reap from being brave and going through the effort of making friends is invaluable. There are over 600 clubs at NC State, and you just have to try them out and see what fits best for you. It's hard, trust me, but it's the best way to make lasting friends in college. 
Q13. How hard are the classes and what should I do if I'm struggling with a class?
Mary Kate Giuffrida, Assistant Copy Desk Chief: This totally depends on your major and what your strengths are, different classes are harder or easier for different people. My best advice is to get to know your classmates; chances are if you're struggling then they are too. Form study groups and don't be afraid to reach out to professors or TAs to ask for extra resources and help. If you want some more structured help look into the Academic Success Center. For me, getting a tutor for my physics class made a world of difference.
Q14. As a person of color, did you feel comfortable on campus?
Myra Bari, Culture Editor: Yes but no, it's very much dependent on your friend group and the people you interact with on a daily basis. As much as NC State brags about increasing diversity on campus, it's an agricultural school in the South, and dealing with overt racism and microaggressions isn't uncommon. It can also be hard to find people in your day-to-day classes or your dorm that look like you or have a similar heritage or upbringing. There are certain parts of campus that are whiter than others, and finding identity-focused or intersectional organizations can go a long way in feeling comfortable as a person of color. 
Q15. Are athletic events worth going to if I don't like sports?
Ben Ellis, Assistant Sports Editor: 100%, absolutely. Sporting events are easily the most fun and exciting thing you can do while at NC State, and even if you're not that into sports, games are an excellent opportunity for you to grab some friends, take a break from studying and have a good time while supporting your NC State student-athletes. Football games in particular are one big party, and State fans know how to have a good time with tailgating rituals before the games. If that doesn't sound like you, it's always fun to go to the game to witness pageantries such as the national anthem flyover, fireworks and NC State's world class marching band.
The great thing about sporting events is that you never know when something magical is going to happen. Some of my favorite games as a student have been the men's basketball team's blowout win over Duke in 2020 and the football team's epic wins over Clemson and UNC in 2021. If you're not that into sports, now is a great time to get into it. In case you haven't heard, our football team is supposed to be pretty good, our women's basketball team is amazing, and no matter the sport, it's always fun beating UNC.
Q16. Do you have any tips for saving money, since I'm now going to be a kid on a college budget?
Shilpa Giri, Editor-in-Chief: The biggest place students can unknowingly waste a lot of money is buying textbooks. While your instinct may be to buy all your textbooks brand new before classes start, that is not the smartest thing to do. A lot of professors provide links to free electronic copies of the required readings on the first day of class. If you are unable to find an online resource, try renting out your books for a semester. This will save you a lot of money and also prevent textbooks from piling up in your room. As a senior who just went through moving season, believe me, you do not want to be lugging around years worth of heavy books that you hardly touched otherwise. Lastly, a lot of your classes may use online homework platforms like Cengage, Achieve, InQuizitive, etc. that you have to pay for. These platforms typically include access to the e-book for the class along with other resources, so make sure you're taking advantage of them.
The next place to save money is your meal plan. Most first-years are required to have a meal plan of some sort that is already paid for, so try not to eat out, no matter how tempting it may be. The same thing applies for entertainment. You're in college and you want to have a good time, but going out can be expensive! So take advantage of all fun events and locations on or near campus that are free for students, starting with all the Wolfpack Welcome Week events. 
In general, just be aware of where you are spending money. Do your research, try to find cheaper alternatives to what you might be looking for and keep track of all the resources already available to you. 
Q17: What is the best way to balance your social, academic and work life without feeling overwhelmed?
Chloe Allen, Video Editor: I think one of the most important things to do is know your limits. If you're a first-year, you may not know your limits yet as you haven't experienced college yet, but just be conscious during your first few weeks here and try to notice any patterns or limits that present themselves. Some basic things to remember are don't answer hard questions or do other things for work if you're not on the clock, do assignments as early as possible so you're not doing everything right before the due date and make sure you're getting enough sleep. I've found that doing assignments on time and improving my sleep schedule really helped me feel more balanced throughout the day.
There will be times when you are overwhelmed; it's unavoidable in college. However, there are things you can do to make it a little easier to deal with. Take five minutes to just clear your mind. My favorite thing to do to get that brain refresh is get outside with no stimulants, just me and nature. Taking the time to breathe the fresh air and just exist really helps me feel refreshed and keeps me from getting burnt out.
Finally, take the time to do things that make you happy. If you're like me, you feel like you need to "earn" the time to do hobbies or self-care, but that is completely wrong. You deserve to have some fun regardless of whether your to-do list is finished. Allowing yourself some fun can help improve your mood, which will make it easier to handle stress. 
Q18: What are the pros and cons of online classes in college? Should I take them?
Shilpa Giri, Editor-in-Chief: Online classes can work great for some students and not be a good fit for others. It also depends a lot on the instructor and how they've structured the class, but there are typically a few common pros and cons I've noticed in most of my online classes. The pros include more independence than an in-person class. Online classes are usually asynchronous, so while the instructor will have deadlines for lectures and assignments, there isn't a fixed time to attend class. That gives you a bit more flexibility, allowing you to decide when you want to watch the lectures. This flexibility also applies to testing, with online classes using the DELTA Testing Center to administer exams. They usually give you a timeframe within which you schedule your preferred exam time, this range sometimes being multiple days long. 
The cons are typically things like not being able to meet your classmates, not being able to hang back after class to ask your instructor questions, etc. Most classes have systems in place to work around this, using discussion forums and having ample office hours to allow you to interact with both your classmates and instructors. The last thing to keep in mind is that you need to be more responsible and make sure you're staying on top of deadlines because the lecture schedule isn't already determined for you, and there are less opportunities for reminders.
Q19: What are some fun things on or around campus to do on the weekends?
Chloe Allen, Video Editor: One of the best things about Raleigh is there's a lot of fun stuff to do if you know how to find it. If you like museums, you can check out the NC Museum of History, the NC Museum of Natural Sciences and the NC Museum of Art. My personal favorite is the Museum of Natural Sciences — they have lots of fun experiment stations set up, a really cool butterfly room and a top-notch paleontology department that makes amazing discoveries, like the Dueling Dinosaurs. Raleigh is also home to the State Farmers Market, where you can find produce, plants, meat, baked goods and other foods that are produced in North Carolina. The State Farmers Market is also home to the State Farmers Market Restaurant, where you can get a wide variety of dishes that are made with NC-based products, and the NC Seafood Restaurant, which serves up delicious Calabash-style seafood platters. Raleigh also has multiple music venues that regularly host concerts. Lincoln Theatre and The Ritz are great places to check out for a night of music and fun.
While all of these locations are of varying distances from campus, you can access them by using the GoRaleigh bus system or services like Uber and Lyft.
Q20. What was your biggest fear in college? Was whatever you were afraid of as bad as you think?
Ethan Rimolt, Assistant Photo Editor: My biggest fear was making friends. Campus is such a big place and there's so much going on around you, it's really hard to know where to find your people. In the end, it really wasn't so scary after all; I got involved with a few organizations and found that there are plenty of people looking for friends. You're not the only one!