Field trips are something every student looked forward to growing up. The excitement of getting out of the classroom for a different kind of learning environment was unmatched and created many lasting memories. Unfortunately, the amount of field trips lessened as we grew older and are particularly scarce in college. 
I've had the opportunity to go on two field trips throughout my college career thus far and believe they greatly enhanced my understanding of class material and my overall satisfaction with the class. Additionally, with so many great career opportunities near campus and in the Triangle area, we should be able to see what our possible future careers would look like before we graduate.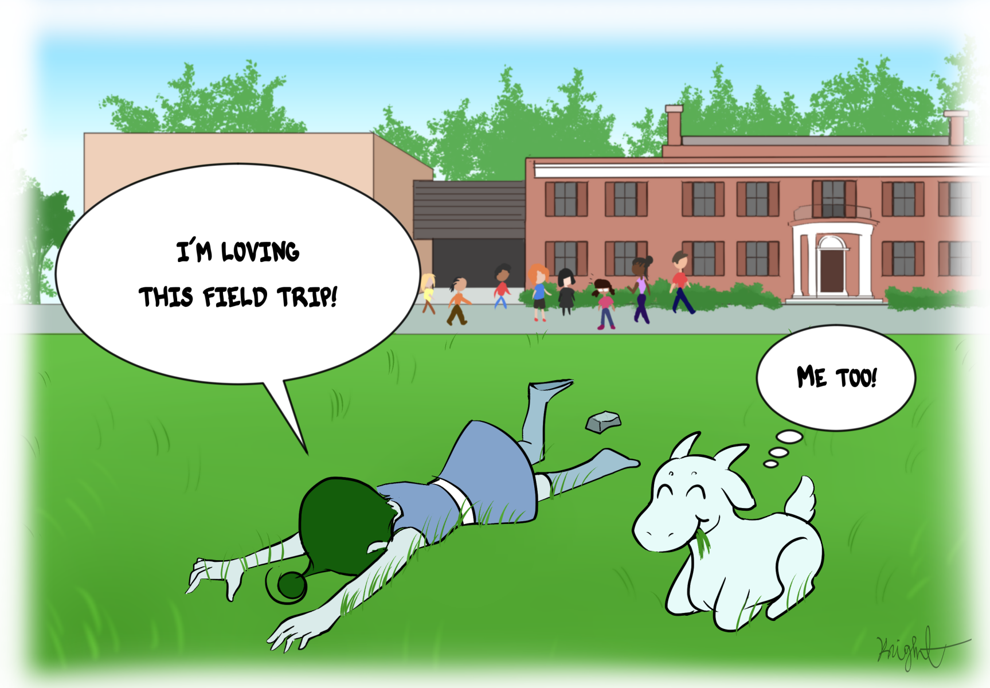 The first field trip I went on was for a creative writing class, ENG 287: Explorations in Creative Writing. We went to the Gregg Museum of Art & Design to find art pieces that inspired us for our poem writing unit. The change of pace from sitting in the classroom to walking over to the museum as a class and finding art that spoke to us was more than refreshing. Although this was more of a recreational rather than career-focused field trip, it shows the value field trips can have for almost any class. 
The second field trip I went on was for FLS 400: Methods and Techniques of Spanish Translation and Interpretation class this semester. We recently went to the Wake County Justice Center in downtown Raleigh to watch Spanish interpreters at work in the courtroom and then asked them questions as a group. It was an eye opening experience to see what this job would be like in real life, rather than discussing it in a classroom setting. Some of the people in my class are now planning on pursuing it as a possible career and know the exact steps it would take to get there from the interpreters we spoke with. 
This kind of experience could be the reality for so many classes of all majors at NC State. Professors could take advantage of the substantial amount of big name companies whose headquarters or office locations are close to campus and show students what different careers could look like in action. For example, we have Biogen, SAS Institute, Red Hat, Epic Games and so much more all less than 30 minutes away. 
Plus, these companies align with countless majors and professions including scientific researchers, software engineers, creative content writers and video game designers, just to name a few. 
Thinking back to classes that pertained to my personal career aspiration of becoming a journalist like media writing, I would have loved to visit perhaps WRAL across the street from campus or The News & Observer in downtown Raleigh. 
There is something special about field trips no one can deny and they offer even more benefits to college students. It's time we make them a priority in college to enhance learning experiences and help students visualize themselves in possible future careers.