It isn't rare that you see dogs everywhere on campus, throughout apartment complexes, townhomes and more. They exist as an important part of many students' lives, some as necessary service and emotional support animals, while others as plain old companions or household buddies. But while these animals are cute, many students don't know what they're in for when they get an animal just for the sake of getting a pet.
There are many pros to having a pet, which I'm sure many responses will consist of. According to Accredited Schools, pets provide companionship and positive mental health benefits, and encourage exercise. Having a pet can remarkably reduce stress, which is really a no-brainer. However, is this worth the actual responsibility of taking care of a pet?
Let's break this down into numbers. The average college student works a part-time job or several jobs, earning at least $195 a week. Living on a tight budget is the norm when it comes to college life, and it doesn't leave extra room for spending on a pet. While some of the benefits of having a pet may seem appealing, there are many long-term costs that include food, litter, grooming supplies and unexpected medical emergencies.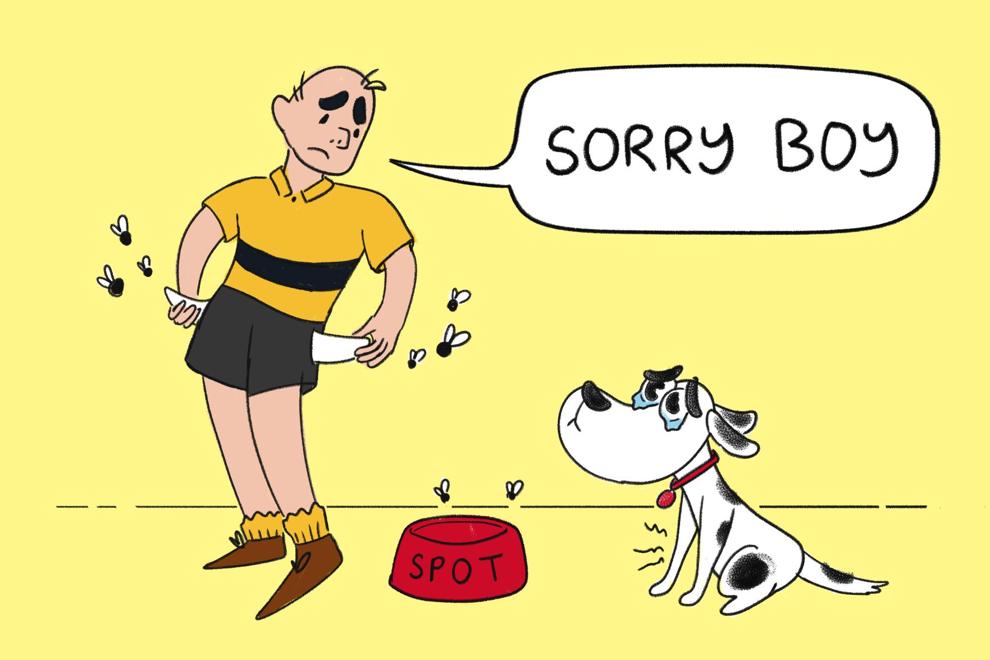 The American Society for the Prevention of Cruelty to Animals totals the expenses for your pet's first year as $1,904 for a cat and about $3,221 for a medium-sized dog. While the first year is generally more expensive than the rest, your pet's expenses will still be a huge part of your budgeting for at least 8 or more years. Most off-campus apartments or townhomes also charge several pet charges, which can add up. 
Besides the expenses, having a pet is time-consuming. While the time is a little different for smaller pet and cat owners, dog owners bear the brunt of time commitment as dogs have to be walked at least twice a day. Feeding your pet, giving them attention and general play time all add on a heap of stress to the already exhausted college student. You also have to skip events and come home earlier than you would if you have a pet anxiously waiting for you. 
There is another smaller issue when students impulsively buy a pet. When you have a pet, things like spontaneous daytrips, study abroad and vacations are much harder to plan. NC State's study abroad policies likely don't even include pets as they are too much of a responsibility and liability to take abroad. Pets can also inhibit many housing options in the future, as many NC State students move away from Raleigh after their undergraduate years. 
Unfortunately, many of these fur babies end up back in the shelters they were rescued from. According to Medium, animal shelters near colleges find that some students may abandon their pets when their pets are no longer convenient, most significantly at the end of the semester. No animal deserves to be abandoned just because of our poor decision-making skills, so let's wait 'til we're financially independent and stable ourselves before adding the role of pet's caregiver to our numerous hats. 
I hope this article doesn't refrain you from getting a furry companion ever. My point is that there's a lot more about being a pet owner than making your pet an Instagram and posting in their "voice" — even though I love these posts. Caring for a pet is a really big responsibility that should not be taken lightly, so if you are already struggling with finances, I recommend staying pet-less until you can give them the life they deserve.