When it comes to dining on campus, there is nothing that draws admiration and frustration with equal force from the student body than Grubhub. As the number of positive COVID-19 cases continue to decrease and restaurants begin to resume walk-up orders, some students question the utility of the popular food ordering service. While Grubhub is a source of contention for many students, there are many reasons why it should remain an option at NC State.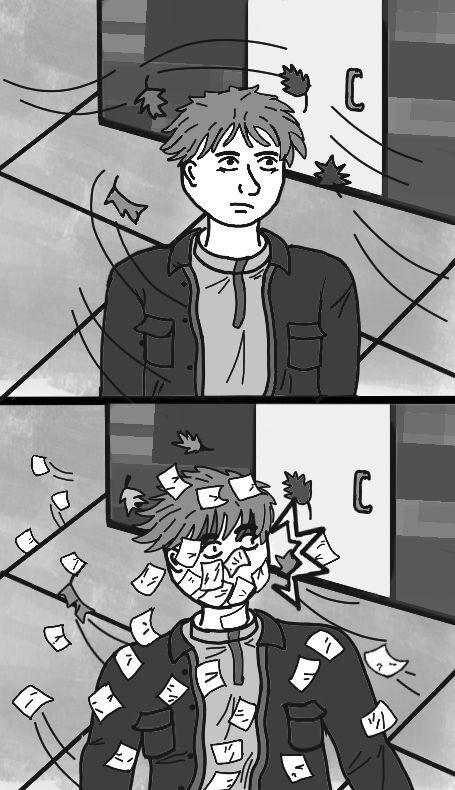 For starters, you don't have to be incredibly tech-savvy to use Grubhub. The app's layout is straightforward: Restaurants are presented in a list that users can scroll through with places most accessible near the top. Compared to the difficulty of choosing a restaurant from the varied listed options, the ordering process is smooth sailing. With just a few clicks, students can pick what appeals to them, pay with either a meal plan or credit or debit card, and place orders in no time — all to avoid the hassle of waiting in line.
Students can even reorder their favorites without going through the selection process. Located at the bottom of the app is a tab that says "Orders." Once selected, a page with previously bought items appears. From there, students can easily reorder a go-to meal by pressing "reorder."
There's no denying that an hour and a half is a ridiculous wait time for a small coffee, but navigating the Grubhub maze gets easier the more you use it. As an avid coffee connoisseur, it didn't take long for me to find the right time to order coffee from Starbucks. Although each restaurant prepares orders at different rates, students can expect a notification when their meal is ready close to the time designated by the app — generally speaking.
Often, students complain about Grubhub's lack of customization. Though it would be easier to be given a choice of what to include in a meal, some restaurants have a limited number of choices you can select from. For instance, Tuffy's Diner gives students the option of "No Bun," while Union 51 Burger does not, an issue which particularly affects students with food allergies and dietary restrictions.
While the inconsistency of customization options from restaurant to restaurant is frustrating, Grubhub gives students an opportunity to customize orders under "Pickup instructions" on the "View Order" page. 
Another problem students have with the app is that orders are sometimes dropped or cancelled. According to Jennifer Gilmore, the director of Marketing and Communication for Campus Enterprises at NC State, this is mainly due to improper employee training, which has since improved. 
Gilmore also says the Grubhub team is receptive to student feedback and recommendations.
"We're really here to try to meet the needs of students...If we had more staff, which we are working on, we would be able to be a little more flexible," Gilmore said. "In a perfect world, student input and what students want is our top priority." 
Because of COVID-19, NC State experienced a labor shortage among dining locations on campus. By transitioning to Grubhub-only, restaurants were not only able to protect students but also ease the burden of operating with less staff. 
While Grubhub is far from perfect — and questions whether or not I am human by my ability to identify a traffic light sometimes — the service is a convenient option for the on-the-go college student. Though in-person ordering restrictions continue to be lifted, one thing that shows no sign of going away anytime soon is Grubhub, and that's a good thing.