Starting your life as a college student can be pretty daunting, especially considering how all of us have had a crazy year and a half. We've all been in your position of being a first-year student on such a large campus, and so we decided to help y'all out by collectively answering some of your more frequently asked questions.
Q1. What is the best study spot on campus?
Avery Davis, News Assistant Editor: I studied in the stacks of D. H. Hill Library anytime I needed to seriously grind freshman year. The stacks are really quiet and the desks are a nice size with an outlet near each one. I recommend going to the top floor and getting a desk with a view because it is cool to look out at Hillsborough Street or campus when taking a break. Being in that atmosphere surrounded by books and silence creates a great environment to focus and work hard.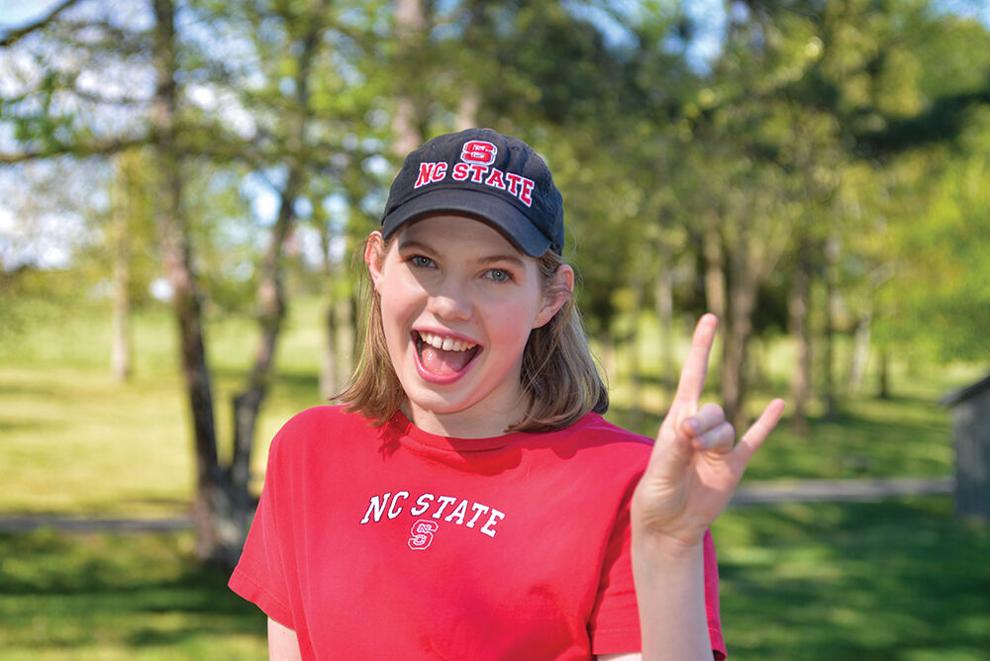 Q2. Is a meal plan even worth getting, and how frequently did you really use it?
Sam Overton, Culture Editor: It really depends on where you'll be staying. If you're living in a dorm on campus, a higher-level meal plan is obviously a must. But, if you're living in an apartment, it really comes down to how often you're on campus. From my experience, the $800 dining dollars plan is more than enough for apartment-dwellers since you've got a full kitchen and all of Raleigh's grocery stores at your disposal. If you're mostly remote and living off-campus, I wouldn't say that you necessarily need one. However, if you frequent campus on a daily basis, it might be worth it to invest in a simple commuter plan for easy access.
Q3. Would you recommend getting a job on or off campus?
Shilpa Giri, Opinion Editor: I have worked part time from my very first year, adding more as time went on, and it is safe to say that I do not regret it one bit. I work entirely on campus and while these positions have been great ways to add a little money to my bank account and meet new folks, they also look really, really good on a resume. So I would definitely recommend getting a job if that's something you've been thinking about, and just in general encourage everyone to try and get involved in something apart from your classes.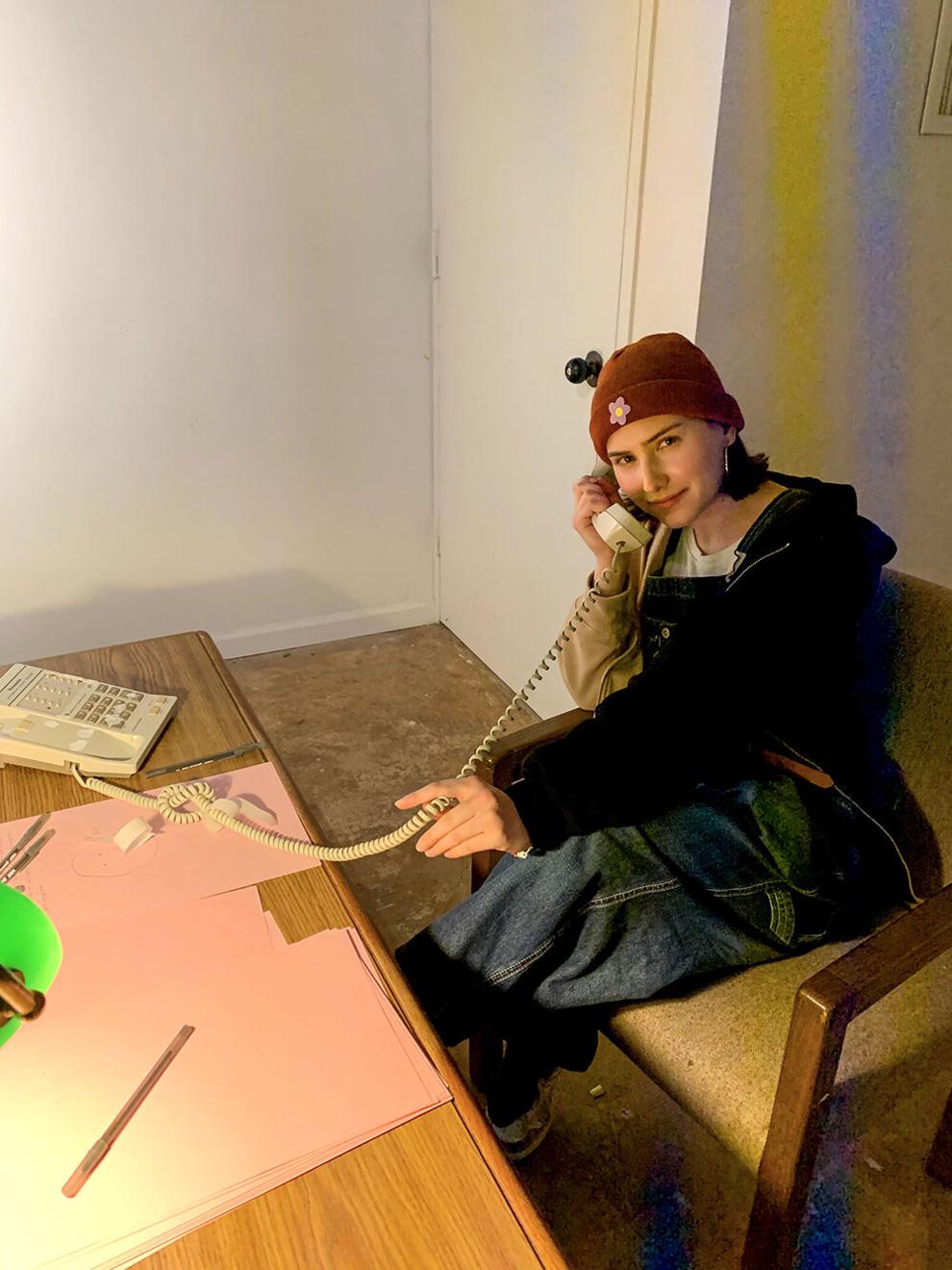 Q4. What is the best place to eat on campus, and what is your favorite meal?
Ann Salman, Design Editor: Case is the best dining hall and maybe the best place to eat on campus hands down. Unfortunately, only athletics students can eat at Case for dinner, but breakfast and lunch always hit the spot just right. 
Chloe Allen, Video Editor: I am personally a huge fan of the Atrium food court right next to D.H. Hill Library. It has a wide variety of food from smoothies, to Chick-Fil-A, to smashed burgers, to empanadas, to wraps and subs, to Brickyard Pizza (which is my absolute favorite food on campus). They also have a cooler in the back, so if you're not feeling any of the heavier food and/or don't have time to wait for the food at the other places, you can just grab a sandwich or some hummus or something else and dash. They have a wide variety of ready-made food. Beware though, the lines get long in the lunch rush (ergo, the ready-made cooler) and when it's crowded at lunchtime it'll be hard to find a seat inside (if they're even doing indoor seating due to COVID), so maybe don't go there on a rainy/windy/hot day.
Q5. Is it worth bringing a car to campus my freshman year?
Ann Salman, Design Editor: Not worth it. Most likely, you'll have to park far away from campus. Friends of mine freshman year could only pick up their car from the garage during weekends since parking would only be free then. It's better to get familiar with campus and downtown Raleigh through walking or taking the Wolfline bus.
Q6. How many social events should you go to per week during your first year so you still have time for classes, studying, and other things?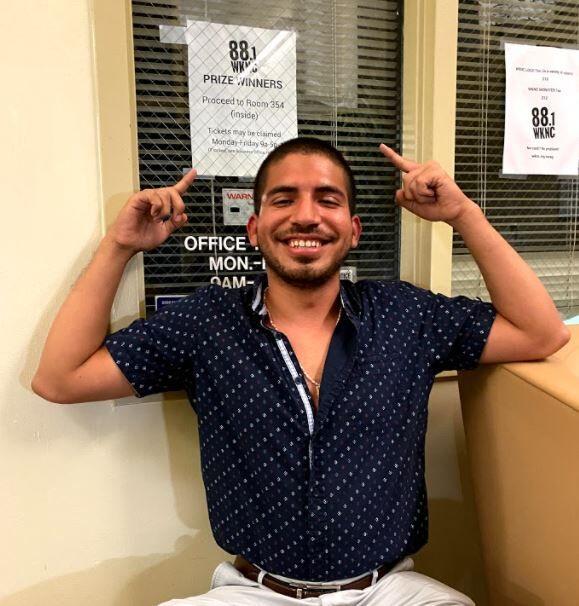 Caryl Espinoza Jaen, Managing Editor: Really depends on your workload. Feel out how much work your classes are this semester and then you should be good. 
Shilpa Giri, Opinion Editor: I will say that going to social events like Wolfpack Welcome Week events the first few weeks are highly encouraged, because it's a great way to meet new people and find your community here at NC State. Your workload these first few weeks shouldn't be super tough either, so go and safely have some fun.
Q7. What are some of your favorite things to do on campus?
Tristan Tucker, Managing Editor: Playing intramural sports is some of the most fun I've had at NC State. From leagues with random people to leagues with some of my closest friends, being able to relax and de-stress after a long week helped me out tremendously during my first two years. Hanging out in Talley, studying/reading in either one of the libraries and working out at the gym highlight some of the other fun things to do on campus. Also, be sure to attend at least one women's basketball game in Reynolds Coliseum.
Q8. What's the most bizarre experience you've ever had at NC State?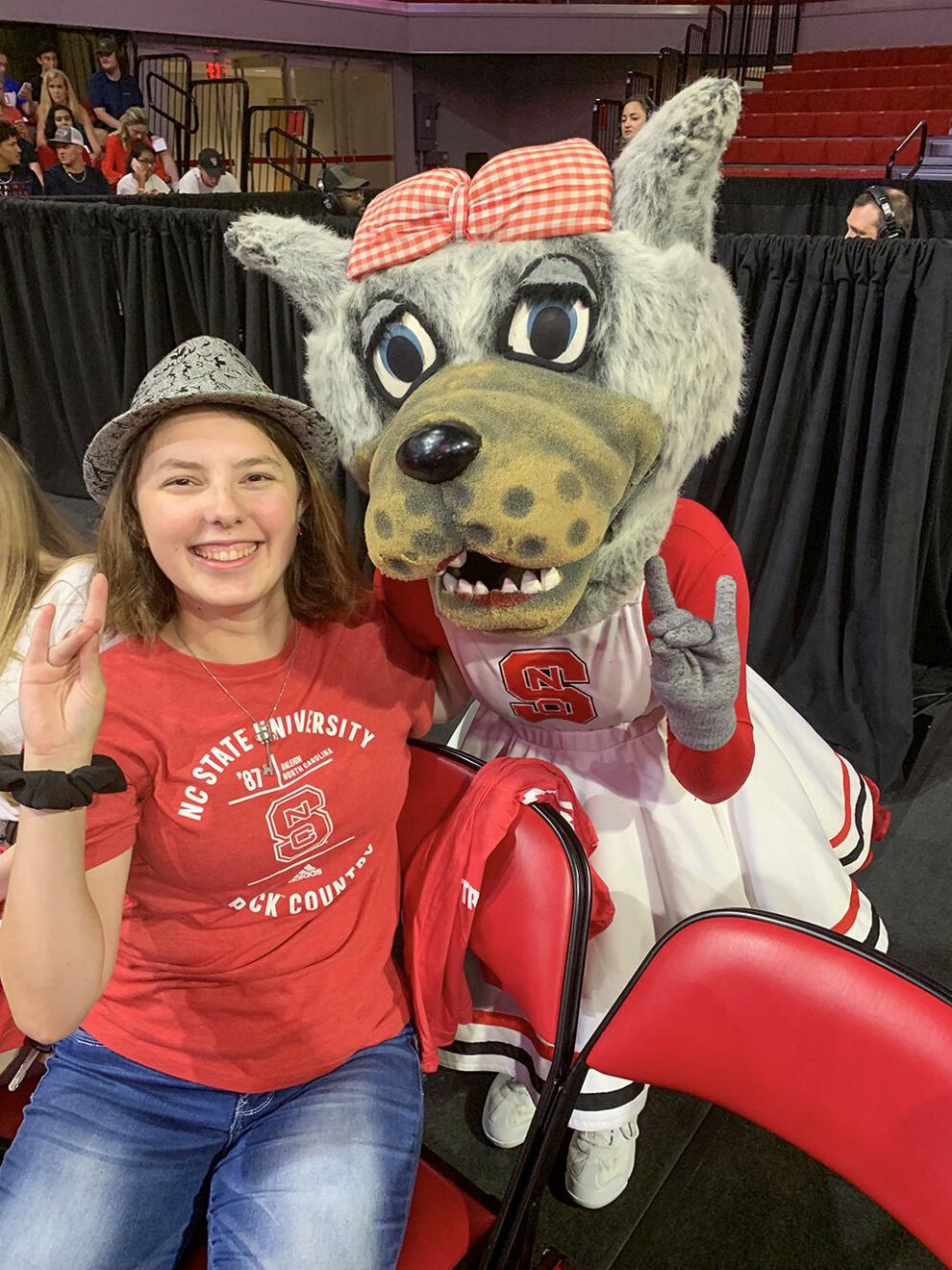 Chloe Allen, Video Editor: I mean, I feel like not much feels bizarre anymore after the year and a half we've had with COVID, but one thing that stands out to me is actually one of my favorite memories at NC State. In fall 2019, I had just moved in as a freshman and was living in Welch Hall, which is an all-women dorm. I remember it was evening, I had had dinner and was at my desk playing a game online with some of my friends from high school. All of a sudden, I heard a song called "Pizza Time" from Spider-Man thing (I don't know much about Marvel). Okay, I thought. It's probably just someone in the showers or in the room next to me. I kept playing, but the song was getting louder. So I stepped away from the game and took a peek out the door to find out what in the world was going on. I saw other people poking their heads out too, so at least I knew I wasn't just imagining it all. Finally, I saw two random dudes walking down the stairwell. This surprised me — Welch is an all-women dorm and has a card reader so only Welch residents can enter, which means dudes shouldn't just be able to stroll through our stairwells. They started down the stairs, and I walked to the stairwell, still confused as all get-out, and peered over the banister at them as they descended. I looked at them, laughing, and I was just like, "Dude, what gives?" One of the guys looked back at me and simply replied, "It's pizza time!" and promptly exited the building
This story would be a lot better if that was the last time I ever saw those two, but it wasn't. I later found out that the two guys were Resident Advisors in my community and had decided to have a little jam session while they went on rounds. I ended up becoming friends with both of them and after getting to know them, I am not surprised that they did that. Shout-out to Seth and Brian.
Q9. What would you recommend doing to prepare for the first week of classes?
Bryan Pyrtle, Assistant Sports Editor: Assuming you have in-person classes, I highly recommend mapping out the route you'll take to class. If you have the time, try to walk through your class route too. This will help you get familiar with the campus in addition to preparing you for where you need to be for your classes. Outside of that, I also recommend reading through the syllabus for each of your classes as they become available. Make sure to read it thoroughly (without skimming!) and you'll have everything you need to know before you even enter the classroom.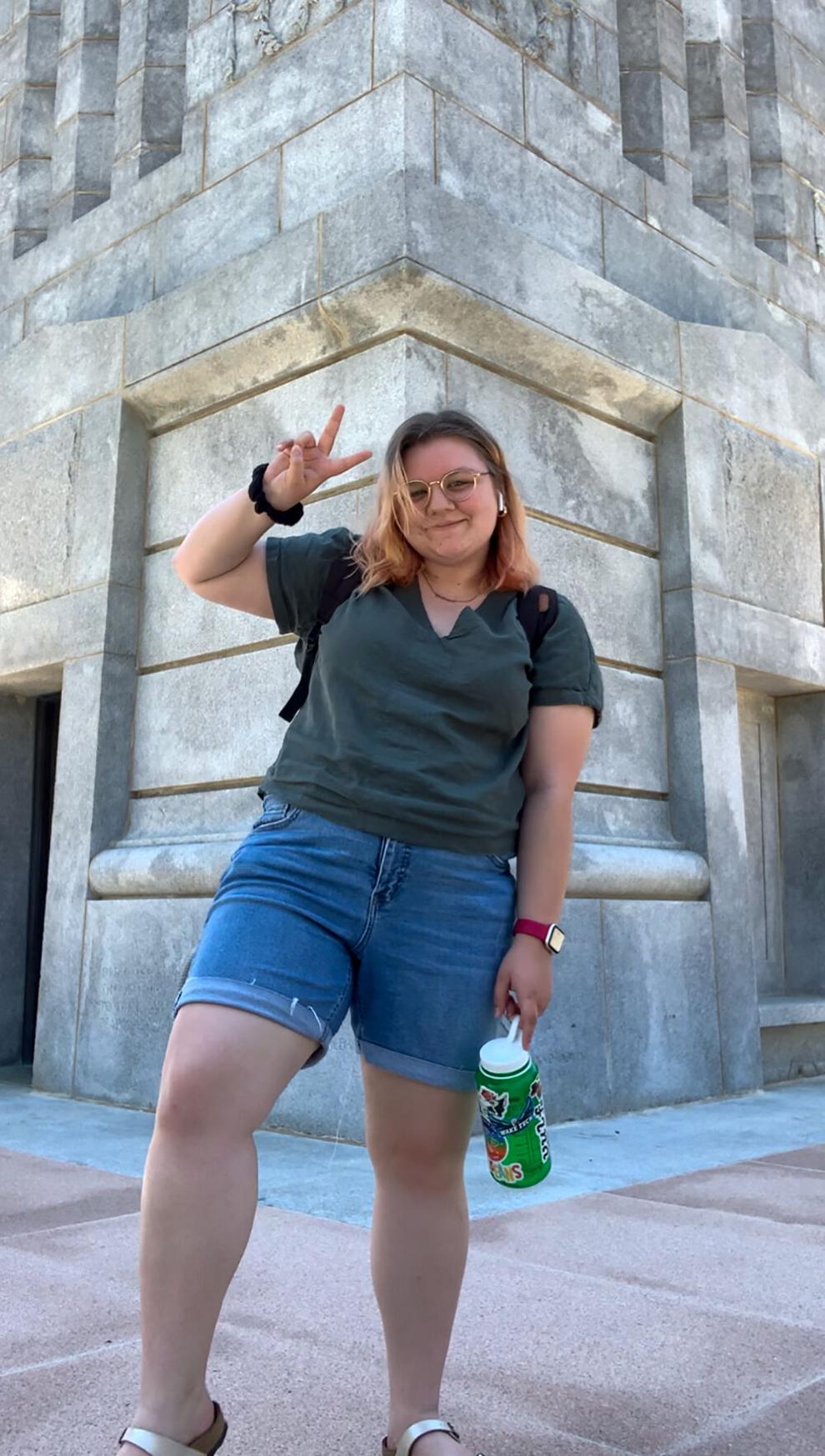 Q10. What was the most useful class you've taken so far?
Allie Remhof, Copy Desk Chief: The classes that ended up being most useful to me were classes that weren't close to anything I'm studying. By taking classes in a subject I was not already well versed in, I learned how to study hard to understand a new concept and look at the world from a perspective outside of my own major. These classes include ENT 201: Insects and People with Dr. Laura Kraft and ANT 252: Cultural Anthropology with Dr. Joshua Friedman. These classes, in two very different ways, challenged me to look at the world in a much different way than one of my major classes might. I can't encourage you enough to look beyond your immediate interests for requirements like science and social sciences; you might just find your next favorite class. 
Q11. What are some of the best ways to meet new people and get to know someone during the beginning of the year? 
Bryan Pyrtle, Assistant Sports Editor: Join some clubs! At NC State, there's a club for practically every hobby or interest out there. If you want to join a specific club that does not yet exist, you can start one. Join or start some clubs that appeal to you and you'll make new friends with similar interests very quickly. Also, try to hang out in a dorm lobby or other common area such as Talley Student Union when you can. Lots of people come in and out of these areas every day, so you're bound to make some new friends simply by running into each other frequently.
Avery Davis, Assistant News Editor: Introduce yourself to people who live in your dorm! I met one of my best friends and future roommates because she lived in the room next to me freshman year. I just knocked on her door and introduced myself. Everyone else is just as worried about making friends, so people will really appreciate and be receptive to you if you introduce yourself to them. Going to the events during the first few weeks of classes is also a great way to meet people. That's what they are there for!
Q12. What was your biggest fear in college? Was whatever you were afraid of as bad as you think?
Chloe Allen, Video Editor: I know I was really afraid of not finding any friends/the people on campus not being nice. I'm kind of shy and was even more so as a freshman, so it was hard for me to break out of my shell. As I found out, there are a lot of really nice people on campus — and it's not hard to find them. I'd highly suggest going to as many open houses/interest meetings/etc. for clubs and organizations you might be interested in because the more you do that, the higher chance you have of finding a nice group of people who share your interests.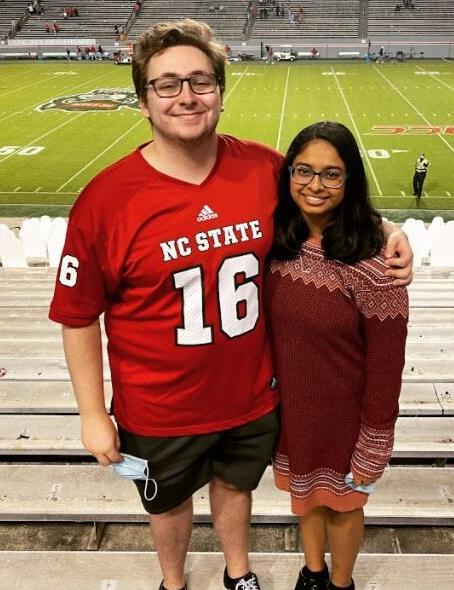 Q13. What's one of the most important tips you've learned for being successful on campus?
Shilpa Giri, Opinion Editor: The biggest thing I learned is the importance of time management, and how much I love Google Calendar. Working multiple jobs while also being a full-time student has taught me how important it is to make sure you allot enough time for everything, while also taking time out for yourself. So even though it may seem like you have no time, if you schedule things out, and stick to that schedule, the 24 hours in a day will be more than enough to get everything done, including getting a decent amount of rest. 
Q14. What's the best way to get acclimated and comfortable with your roommates, especially if you were randomly assigned? 
Nicholas Schnittker, Sports Editor: When I came to NC State my freshman year, I lived in Sullivan Hall with completely random roommates. During the first week or two, we played a ton of the different JackBox Party games (Quiplash, Fibbage, Drawful, etc.). Some of the guys in my suite already knew each other before moving in, but that was a great way for everyone to get familiar and understand each other's sense of humor.
Q15. How hard are the classes, and what should I do if I'm struggling with a class?
Shilpa Giri, Opinion Editor: All classes are very different and the difficulty will vary from person to person as well. The thing that I want you to know is that it's okay to struggle every now and then. That's 100% normal. Take advantage of resources like your academic advisors, the Academic Success Center, Counseling Center and even the Wellness and Recreation Center to make a plan to ensure your holistic success and more importantly, wellness. Start having conversations with these folks from day one about your strengths and weaknesses and they will help you succeed as an NC State student.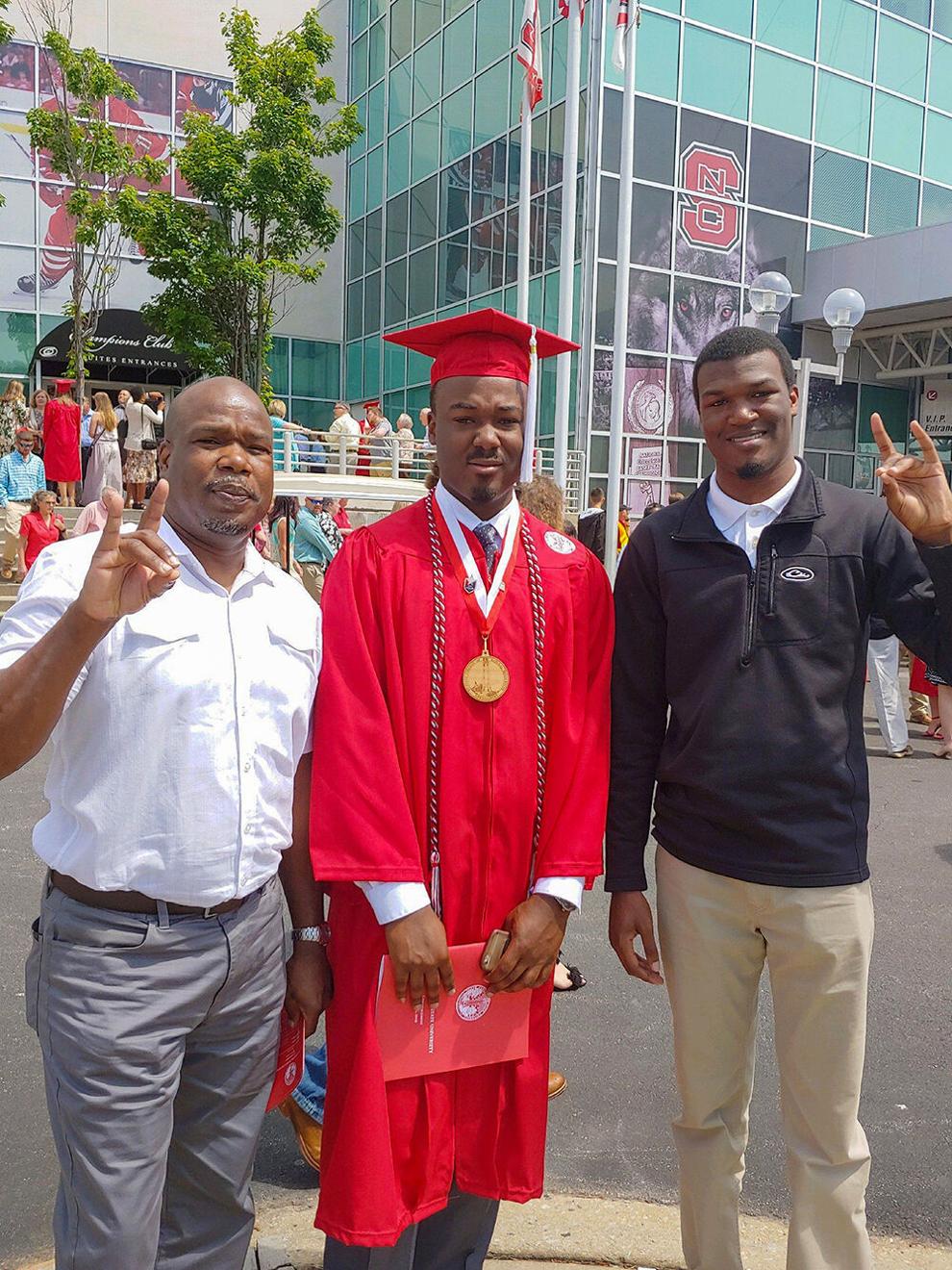 Q16. As a person of color, did you feel comfortable on campus?
Jaylan Harrington, Editor-in-Chief: I did. There's no two ways around it, NC State's a very white place but it's also massive. There is a room, group or club that is catered to every race, sexuality or identity on campus and the general vibe here is to live and let live. Day-to-day, you'll have no issues here. That's not to say racism doesn't happen (every so often slurs appear in the Free Expression Tunnel and that's just how it is), but it isn't the norm. My advice is to be active: get on campus and immediately search for the group you want to surround yourself. A good starting place may be the African American Cultural Center or the Multicultural Students Affairs.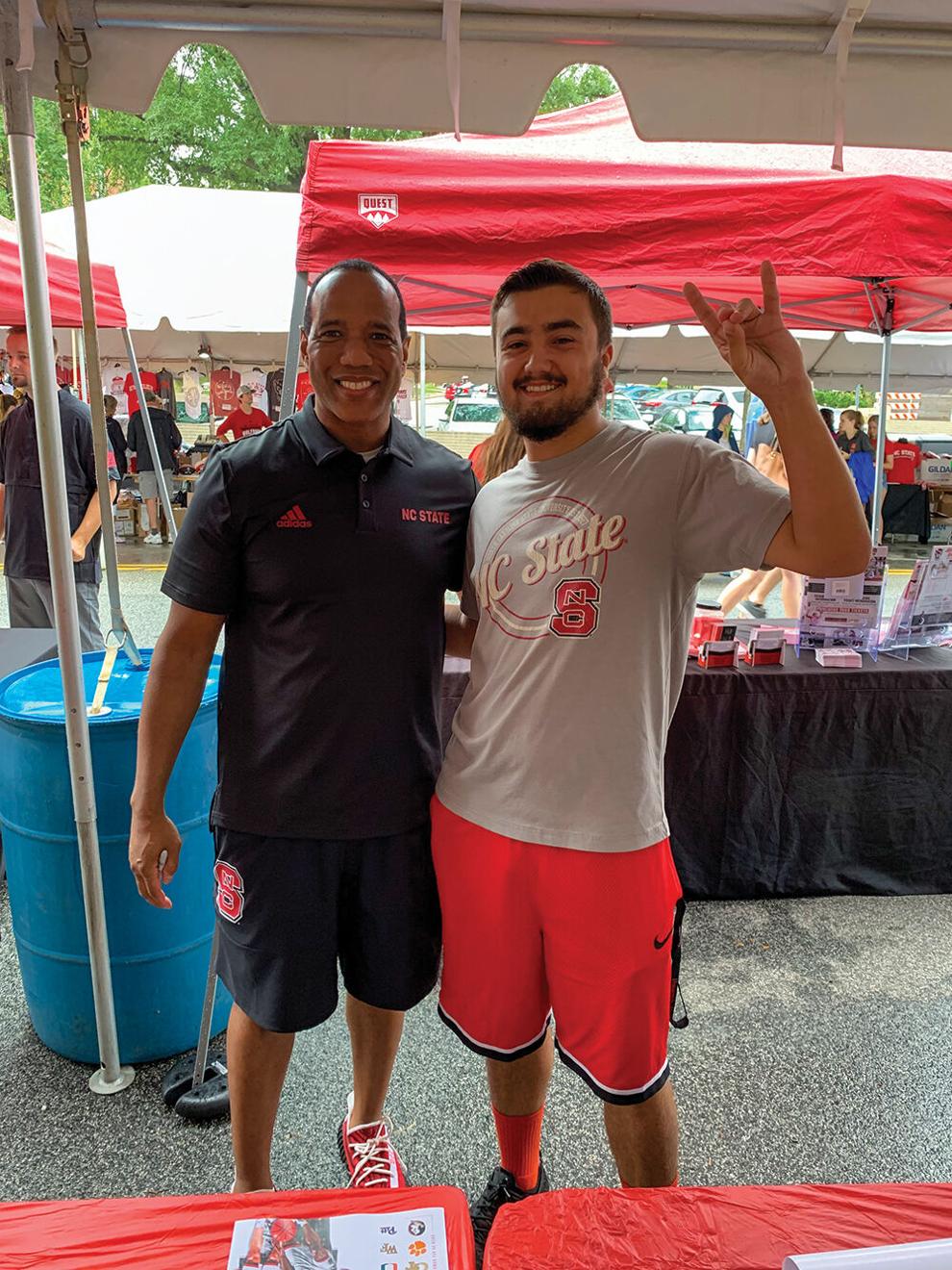 Q17. Would you recommend getting involved during my first year here at NC State?
Tristan Tucker, Managing Editor: One of the primary ways I was able to get involved on campus was by attending as many career fairs, or campus involvement events, as possible during Wolfpack Welcome Week. It's where I found Technician and got the jump on my professional career, as well as Sports Analytics Club and PackTV, which have both helped me immensely over the years. The best piece of advice I can give is to not be hesitant about reaching out to people and making connections! Start with what you're passionate about and go from there.
Q18. What have your experiences been like going to athletic events, and how can students get tickets for free?
Nicholas Schnittker, Sports Editor: For the vast majority of sports, all you need to do is show up with your student ID and you can get in just like that (assuming there are no issues this year with limited attendance at games because of COVID-19). For football and both basketballs, keep an eye on your email and before each home game you will get an email with instructions on signing up for student tickets. Unless it is a big basketball or football game and you aren't able to get a student ticket, going to games is free for students. 
Q19. Do you have any tips for saving money, since I'm now going to be a kid on a college budget?
Sam Overton, Culture Editor: It sounds a little lame, but make a spreadsheet and track your spending. You don't have to worry about setting a super-tight budget and sticking to it, especially for the first few months, but seeing what your spending trends are is super helpful. Plus, if you're noticing you're spending too much in one area of your life, don't be afraid to say no to things, or offer a cheaper alternative. Some of my favorite memories are grabbing $5 worth of snacks from the local Food Lion and spending the afternoon at a nearby park. Little excursions like that don't have to be expensive, especially since there's so much to do around here.
Caryl Espinoza Jaen, Managing Editor: I don't <3.
Q20. Should I live on campus after my first year, or should I start thinking about how to get an apartment?
Chloe Allen, Video Editor: Honestly, that's going to depend on your experience. I have friends who moved off-campus for the increased personal space, having their own kitchen instead of a shared dorm kitchen, or differences in cost. Some people I know choose to remain on-campus due to jobs, proximity to classes, or the community. I chose to stay on-campus after my first year because I'm in a Living and Learning Village in my residence hall, I love my community, and I really don't love commuting. Definitely think about what's most important to you and give yourself a semester to have the chance to really experience residential life before you decide what's right for you.