On May 3, a draft opinion from the U.S. Supreme Court was leaked, which would strike down Roe v. Wade. This case rules that, from a federal level, a person can choose to have an abortion in the case of pregnancy. Roe v. Wade has set the national precedent on abortion since 1973, but not without pushback.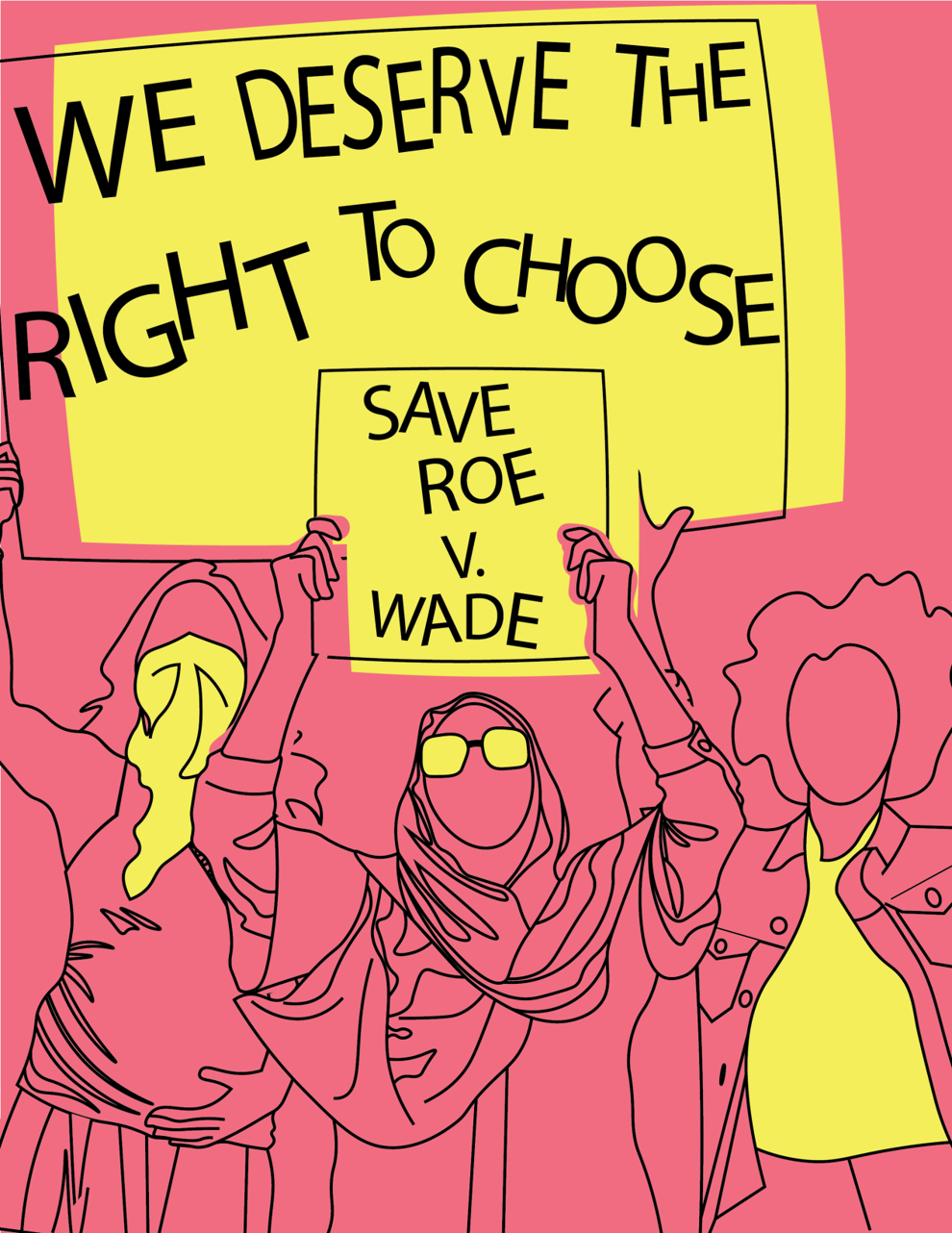 15 states have laws protecting abortion in the case of Roe v. Wade falling, and North Carolina is not one of them. We, the Technician editorial board, believe in order to maintain safety and bodily autonomy for all, not just for those who can get pregnant, Roe v. Wade must stand. If it doesn't, it is crucial that North Carolina legislators pass laws protecting the right to an abortion. 
According to the News & Observer, access to abortion clinics across North Carolina goes from slim to none depending on where you live. Many counties don't even have a clinic, and many of these clinics are limited to Wake, Mecklenburg, Cumberland and Forsyth, counties with the largest populations. For some coastal and rural residents, this means driving over 100 miles just for access to an abortion clinic.
This doesn't even come close to emphasizing the cost of travel, housing and the procedure itself. The differing procedures of an abortion vary based on the number of weeks, but the most basic option can be upwards of $300 to $600. This price is inaccessible for many across North Carolina, and the price increases further into pregnancy. 
While the draft opinion primarily affects reproductive rights, it also negatively impacts the right of bodily autonomy for all people across the U.S. Since Roe v. Wade was decided upon, legislators have tried to criminalize abortion for decades and take away the right to bodily autonomy for all. 
Despite the debate surrounding this term, bodily autonomy isn't just about the right to an abortion and sexual choices. It emphasizes the right of all individuals across the U.S. to have the choice to do what they want with their body. The idea that one or several groups don't deserve bodily autonomy over others is completely outdated and ridiculous. This issue concerns every single person as everyone should have the freedom to make their own decisions about their bodies. Allowing bodily autonomy for all does not mean that other individuals should be able to make such drastic decisions about other people's bodies. 
The right to an abortion is not an isolated issue; it intersects with all other struggles. Bodily autonomy has been a long-time issue for LGBTQ+ individuals in the U.S. as well, especially transgender people. Transgender people all across the U.S. have had their bodily autonomy revoked or completely taken away. With the increase in anti-trans bills from legislators, it is critical that their rights aren't left out of the battle for abortion and thus bodily autonomy. 
Not every abortion is a sob story. Many chose to have an abortion because they don't want to have a child or go through the physical tolls of pregnancy. Others choose to have an abortion to continue living life on their terms. No person should have to have a tragic history in order to get an abortion; they just have to want an abortion, for whatever reason that may be. Our government should not be in the business of restricting bodily autonomy in any case. 
To help those affected by these events, there are a number of abortion funds you can donate to. Some national funds include Women's Reproductive Rights Assistance Project, National Abortion Federation and Indigenous Women Rising. To support those locally, donate to Carolina Abortion Fund, providing for both South Carolina and North Carolina. For more details on how to help, please visit this list compiled by Rolling Stone. If you are against the Supreme Court's draft against Roe v. Wade, your support to these organizations will make a tremendous difference. 
If you are in need of pregnancy and abortion-related information, visit Gynecology Services at Student Health. Student Health also offers HIV/STI testing and prevention resources. For additional support, advocacy services through the Women's Center are available for all students inclusive of all gender identities and sexual orientations.
Planned Parenthood can provide abortions, birth control, HIV services, emergency contraception, pregnancy testing and services, primary care, STI testing, treatment and vaccines, and services for all, regardless of gender. 
This unsigned editorial is the opinion of Technician's editorial board and is the responsibility of the editor-in-chief.