On September 21, Aryan Santhosh Kumar, a first-year studying computer science, found an insect in his meal in Fountain Dining Hall. Different university faculty said that the origin of the insect is unknown, but it may have come from produce or traveled into the building on a person.
Santhosh Kumar said as he was eating, he separated what looked like a watermelon seed from the rest of his "Chicken A La King" meal. After continuing to eat, he noticed legs popping out from the food.
"I did not know it was a bug, so I kept eating my meal, but it was aside," Santhosh Kumar said. "Then, in the end, I washed it off and found out it was a bug."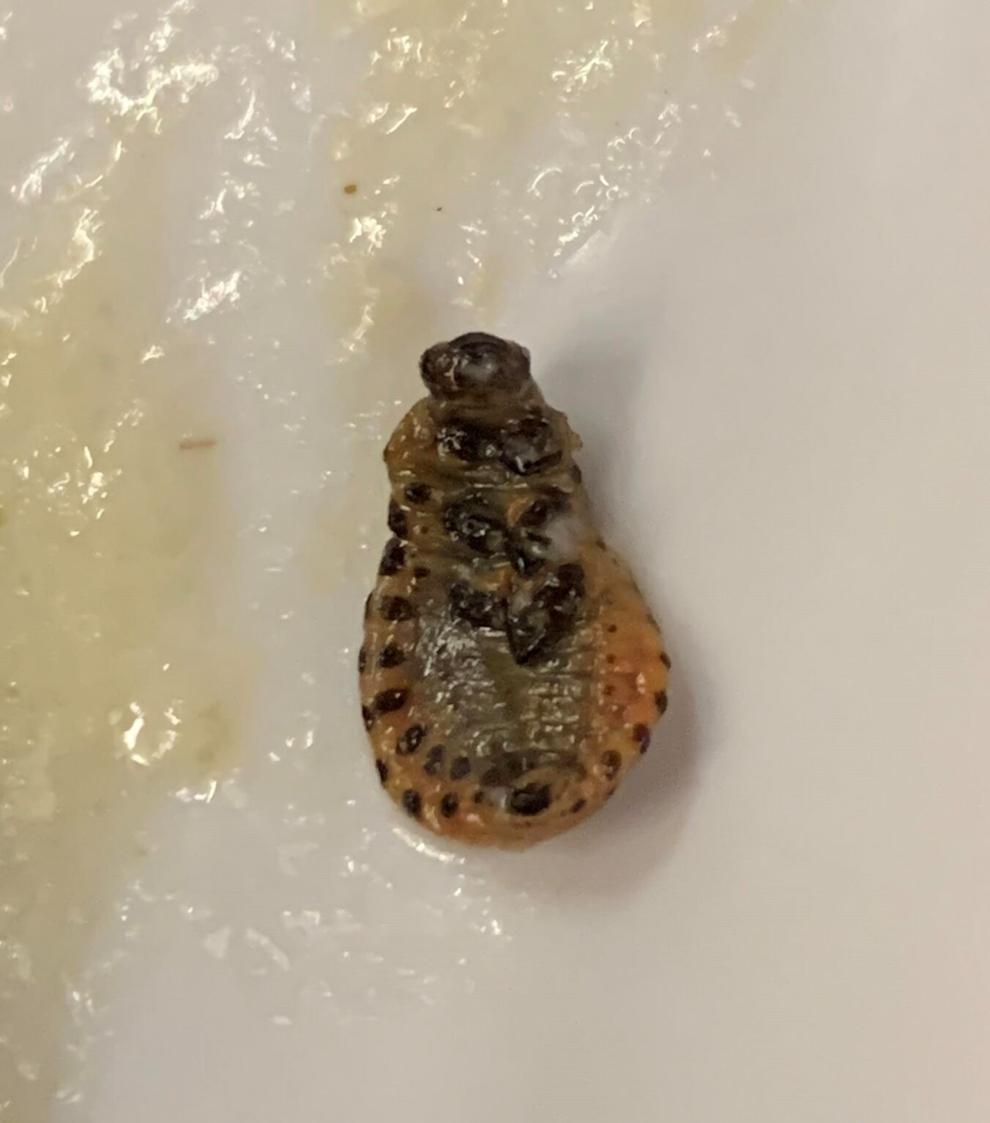 Santhosh Kumar said after finding the bug, he lost his appetite for the week.
Keith Smith, the director of board operations and sustainability, said the products used in the "Chicken A La King" meal were frozen, pre-prepared products: chicken, peas and sauce. Jennifer Gilmore, the director of marketing and communications for Campus Enterprises, said the insect probably did not come from the vegetables in the meal.
"If it had come in with the peas then it would have been cooked, and if it would have been cooked then it wouldn't have had the bright colors, so therefore it really couldn't have come in with the peas," Gilmore said.
Gilmore said that the bug was likely not an internal issue.
"When these things happen it is an extremely rare occurrence, and it likely did either fly in or come in on somebody's clothes, and it just happened to fall off into their food," Gilmore said.
However, Clyde Sorenson, distinguished undergraduate professor of entomology, suspects that although it could have come in with a person, it also likely may have come in with the dining hall's vegetables.
Sorenson said from a picture of the bug it looks to him most like a beetle larva. Sorenson said that he doubts consuming a beetle larva would have any impact on a person's health.
"Most Americans eat somewhere in the neighborhood of two to three pounds of insects or insect fragments a year," Sorenson said.
Sorenson also said the USDA is aware of, and allows, a certain amount of insects and insect parts in food.
"The USDA knows that you can't grow food without growing insects as well, and so they've got a long list of what's allowed in different kinds of commodities," Sorenson said. "People eat insects or insect parts all the time and just don't know it, and it's not a big deal."
Sorenson said that less insects in produce would mean more pesticides used on crops.
"Something to think about is that if people demand absolutely no insect contamination in their food then that probably means people have to use a lot more pesticides to keep that food insect free," Sorenson said.
Smith said keeping the dining halls pest free is very important, and Fountain uses three agencies for preventative insect control.
"I have the Pest Control Services on campus, another company called Bug Out that also services the building, and then with Ecolab I do a fly program," Smith said.
Smith said that Bug Out and Pest Control Services come on a weekly basis to treat the building. If a student does find something in their meal, Gilmore said they should notify a dining hall manager.
Smith said that when notified of an issue, the dining hall staff throws out the batch of the meal under question, and then tries to find exactly what went wrong.
"We're pretty diligent about trying to go down to the recipe, find the individual items, and then go to the items, find out who made it and then find out exactly what happened," Smith said.
Smith said students should not be afraid to come speak to them if there is a concern.
"We're not going to take any offense to whatever comment you tell us, we're just gonna fix it," Smith said. "In the end, we're feeding the students and we want to make them happy, and if we aren't making them happy, then we're not doing our job."
If students have a non-urgent suggestion, question or concern related to a dining hall, they can contact Dining here. However, if there is an urgent issue, students should find a dining hall manager as soon as possible.