This semester, the College of Design has expanded west to 111 Lampe Drive, where industrial design students now have access to renovated classrooms, studios and exhibition halls.
Tsai Lu Liu, professor and department head of Graphic Design and Industrial Design, said the expansion happened in order to provide industrial design students more space for instruction and workshopping after increased demand and student size.
"The College of Design has just grown and we just needed more space, so we were happy when this became available," Liu said. "Industrial design felt like a very natural fit because this used to be a factory for industrial designers."
For years, the College of Design has centered on the northeast corner of campus, with buildings such as Brooks Hall hosting the majority of design courses and studios. According to Liu, the department received permission to renovate the first floor of 111 Lampe Drive in 2016, after administration reached out to the College of Design if they would be interested in occupying what was then known as Daniels Hall. 
"In the old space, sometimes the designer had to be constrained by the space they had," Liu said. "A chair design, for example, we'd really like it to be a full-sized model so we can test out if it's comfortable or not. It was difficult in the old maker space but now we see it as a possibility."
Since then, the Design Center at 111 Lampe Drive has gone through a two-year reconstruction cycle, with Liu stating the total cost of the renovations totaling up to approximately $800,000. Christine Klocke, director at the College of Design, said the project was separated into two phases, with the first phase, which was just completed, focused on renovating the inside building so students and faculty could move in. 
"Phase one encompassed renovating the space, removing all the machinery, and the drywall," Klocke said.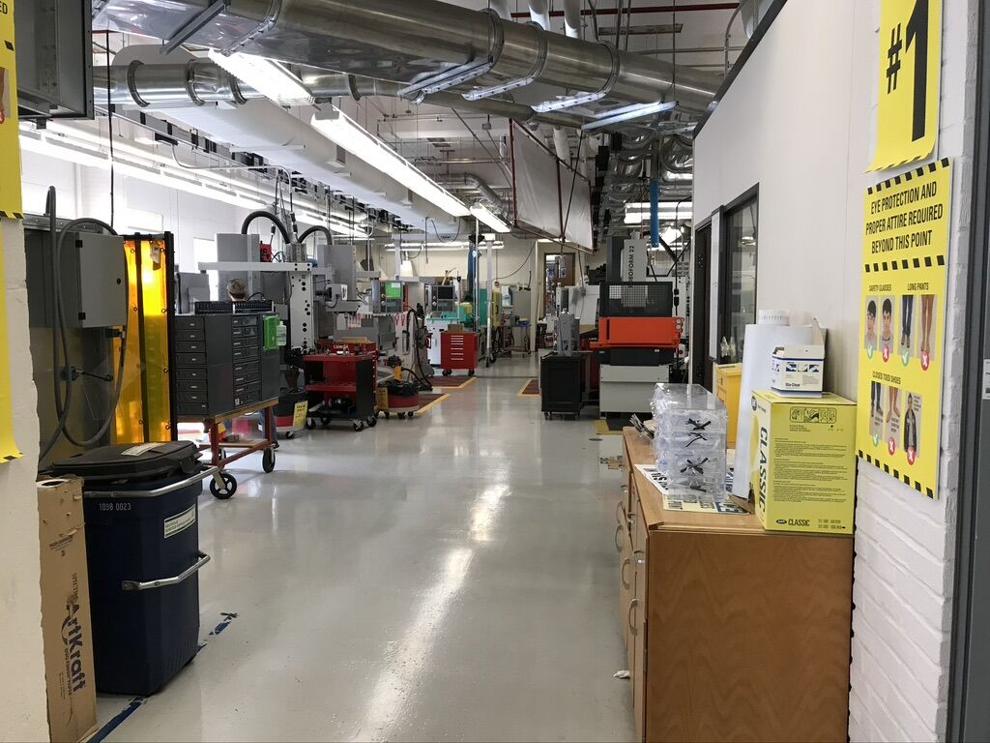 Traces of the space's former use as an industrial engineering studio can still be seen in the space, Liu said, with some of the old ventilators and safety equipment kept intact for aesthetic cost-saving purposes. However, Liu and Klocke stated there was a focus in creating open spaces with direct sunlight to not only contrast some of the older design studios on northeast campus, but improve on the floor's former factory-like design.
Included in those renovations were redesigns for lobby areas, Liu said, to promote socialization opportunities in the Design Center. 
"When this was part of engineering, there used to be a big wall separating the students and the faculty," Liu said. "But we decided to take down the wall, so we have this open lobby area so the students and faculty could hang out, socialize, and collaborate."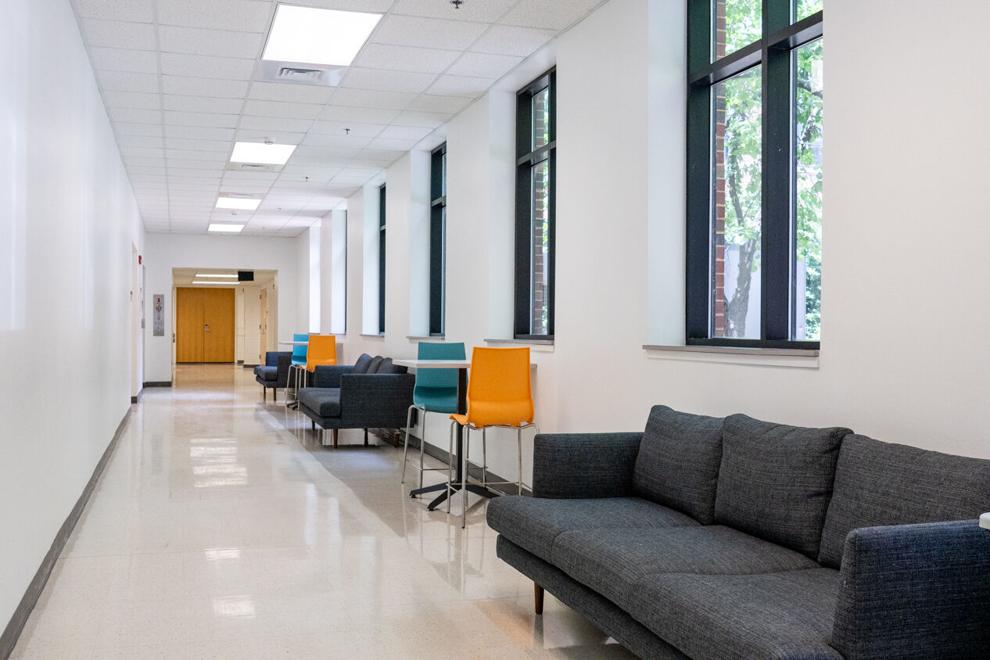 The Design Center at 111 Lampe Drive also serves as an exhibition space, with the hallways and lounge center showcasing a rotation of design work made by the department's current students and alumni. Klocke said the space is meant to foster design critiques between design students and faculty.
"'What's pretty common in the College of Design is what they call a 'pin-up critique,'" Klocke said. "They ask the students to pin up the work and both the professors and the students take turns critiquing each other's work so it's a very collaborative working environment."
According to Liu, the College of Design plans to invite a lineup of alumni to give seminars and workshops at the space for industrial design students starting in September.
"We have this lecture series, mostly Wednesday afternoons, where alumni or local designers come to talk, sometimes they're flying from different parts of the country," Liu said. "But we opened that to local designers, attend a presentation and a student can get ideas and feedback from these professionals."
For more information, visit the College of Design's website.