On Tuesday, April 13, the NC State Alumni Association honored four graduating students with the Mathews Medal, one of the highest non-academic honors at the University. The 2021 Mathews Medalists are Leon Krapf, a fourth-year business administration major; Loulou Batta, a fourth-year chemistry major; Matthew Traenkle, a fourth-year biomedical engineering major; and Sasha Pereira, a fourth-year zoology major. 
The Mathews Medal honors graduating students who have created a lasting impact on the campus and its future students, faculty and staff. The medal has been awarded since 2006 and is traditionally presented at a ceremony where recipients can give speeches about their time and experience at NC State and invite their family members and friends. This and last year's recipients, however, received their awards at a virtual ceremony.
Leon Krapf
Major: Business Administration, Finance concentration; Minor: Accounting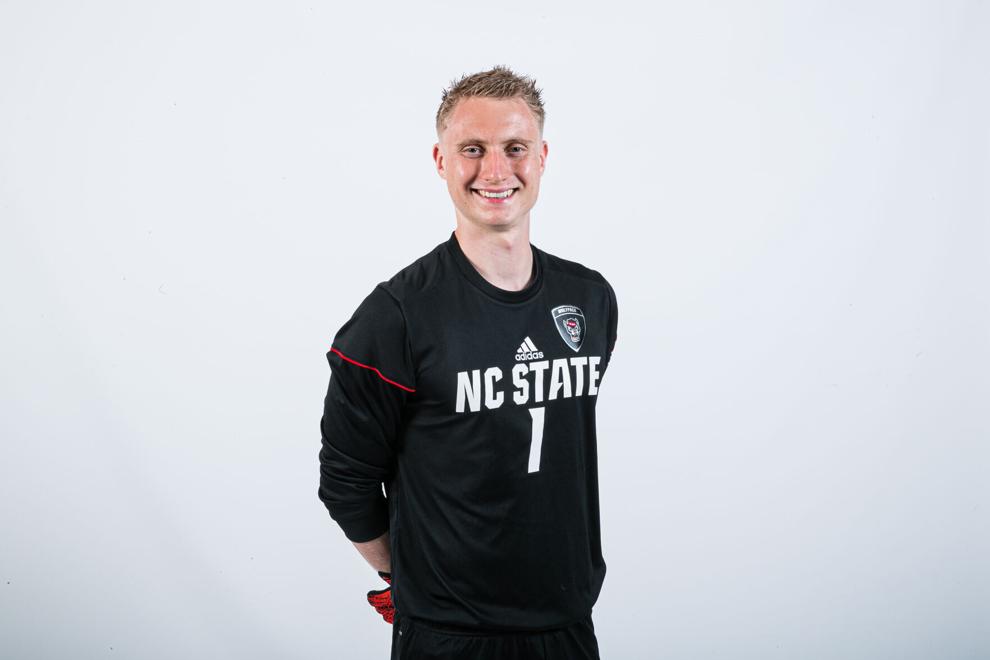 NC State Soccer fans may recognize Krapf as the starting goalkeeper and team captain of the men's soccer team, but it's his work off of the field that won him this honor. Sitting on the executive committee of the ACC Student-Athlete Advisory Committee (SAAC) and being the ACC autonomy representative for the NCAA D1 SAAC, Krapf has made his commitment to leading change in college athletics clear. 
Krapf joined SAAC as a first-year student, which he describes as a student government for student athletes. He worked his way up to leadership roles, eventually becoming president of NC State SAAC. Krapf then represented NC State on the ACC level and was then chosen to represent the ACC on the NCAA level.
"Now I'm in a position where I represent the interests of over 5,000 student athletes within the ACC," Krapf said. "It was a great challenge and great honor to lead our student athletes in this area."
Krapf and his SAAC teammates have changed the culture of SAAC from a top-down to bottom-up approach. Student athletes are now encouraged to approach SAAC with their ideas as opposed to SAAC implementing changes on the student athletes without their input.
Krapf is a first-generation college student from Germany and credits his success at NC State to the culture of success at the University. He says being surrounded by Olympians and taught by senior partners encourages success in a way that pushed him toward achieving his goals. Overall, Krapf thanks his family, good coaches and teachers for getting him to this point.
Krapf is most proud of his role in helping to found #PackUnited, an organization of student athletes to advocate for diversity, equity and inclusion that was founded this year during the racial justice movement of the summer. 
After graduation, Krapf will attempt to go professional in the MLS following a good season. He also is looking for job opportunities in consulting and investment banking in the United States or Germany.
Loulou Batta
Major: Chemistry; Minor: Health, Medicine, and Human Values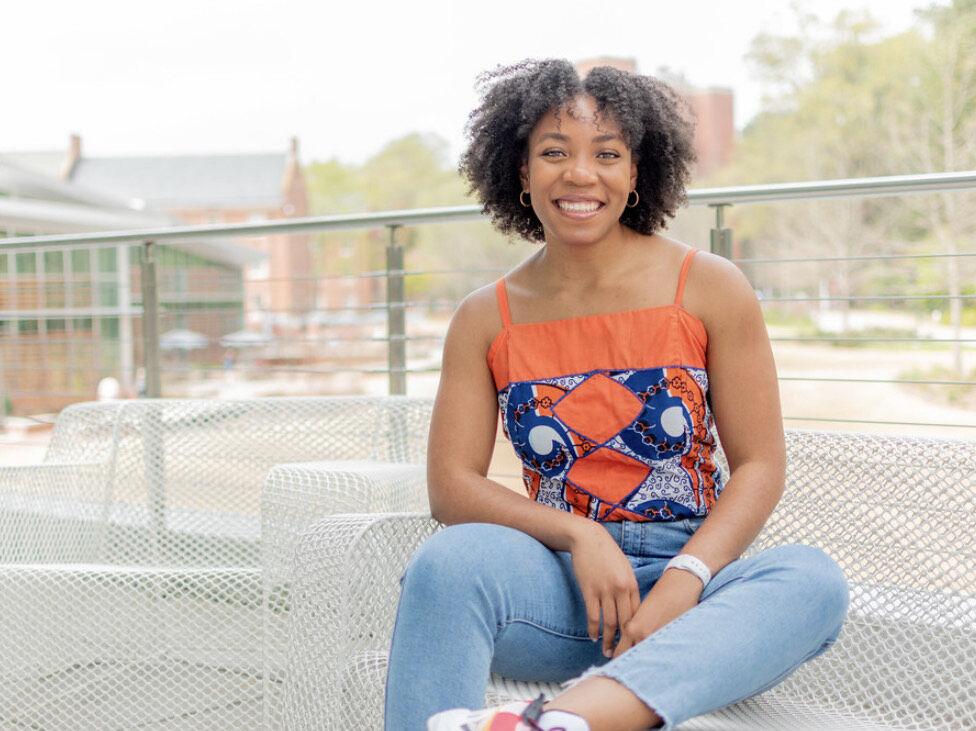 Batta began her legacy of change on campus as an orientation leader. As one of the first faces that students joining our campus see, she got an in-depth look at the way NC State operates and how to create a positive campus culture and experience.
From there, Batta became the Diversity Activities Chair for the University Activities Board where she worked on Diversity Education Week and Diversity Education Week: Revisited which hasn't happened again. 
"The last time that happened was underneath us," Batta said. "It's quite devastating to think about, but to be able to have made the most of what was a dying brand was really cool."
Batta currently serves as the president of the National Pan-Hellenic Council, which oversees the nine historically-Black Greek Letter organizations. She also is a Goodnight Scholar and a member of the Goodnight Scholars Ambassadors Program, which she credits as her most impactful achievement.
"That probably was and is the experience that had the most impact on me and the one that I've been able to use to have the most impact on NC State," Batta said.
Batta first joined the NC State community at 16 years old and credits NC State's culture as an influence to make an impact on campus. She believes the communities that she joined pushed her to be a humble, service-oriented person.
"What I've done hasn't been for my own personal gain," Batta said. "I wasn't really thinking about winning the Mathews Medal or any other award or even thinking about how it would look on an application to graduate school. I was really focused on creating a better community at NC State, and that is 100% due to the impact and the opportunities of the faculty and staff here, the campus community and the campus climate."
Batta credits her mom, a staff member in the Department of Foreign Languages and Literatures, with first instilling the spirit of NC State and what that means to her and supporting her throughout her career. Batta also wants to thank the professional staff of the Goodnight Scholars Program, especially Director Allison Medlin for her push to apply for the medal. 
Following graduation, Batta will attend the University of Michigan, Ann Arbor to pursue her Ph.D. in materials science and engineering.
Matthew Traenkle
Major: Biomedical and Health Sciences Engineering; Minors: Industrial Engineering, Biological Sciences, Economics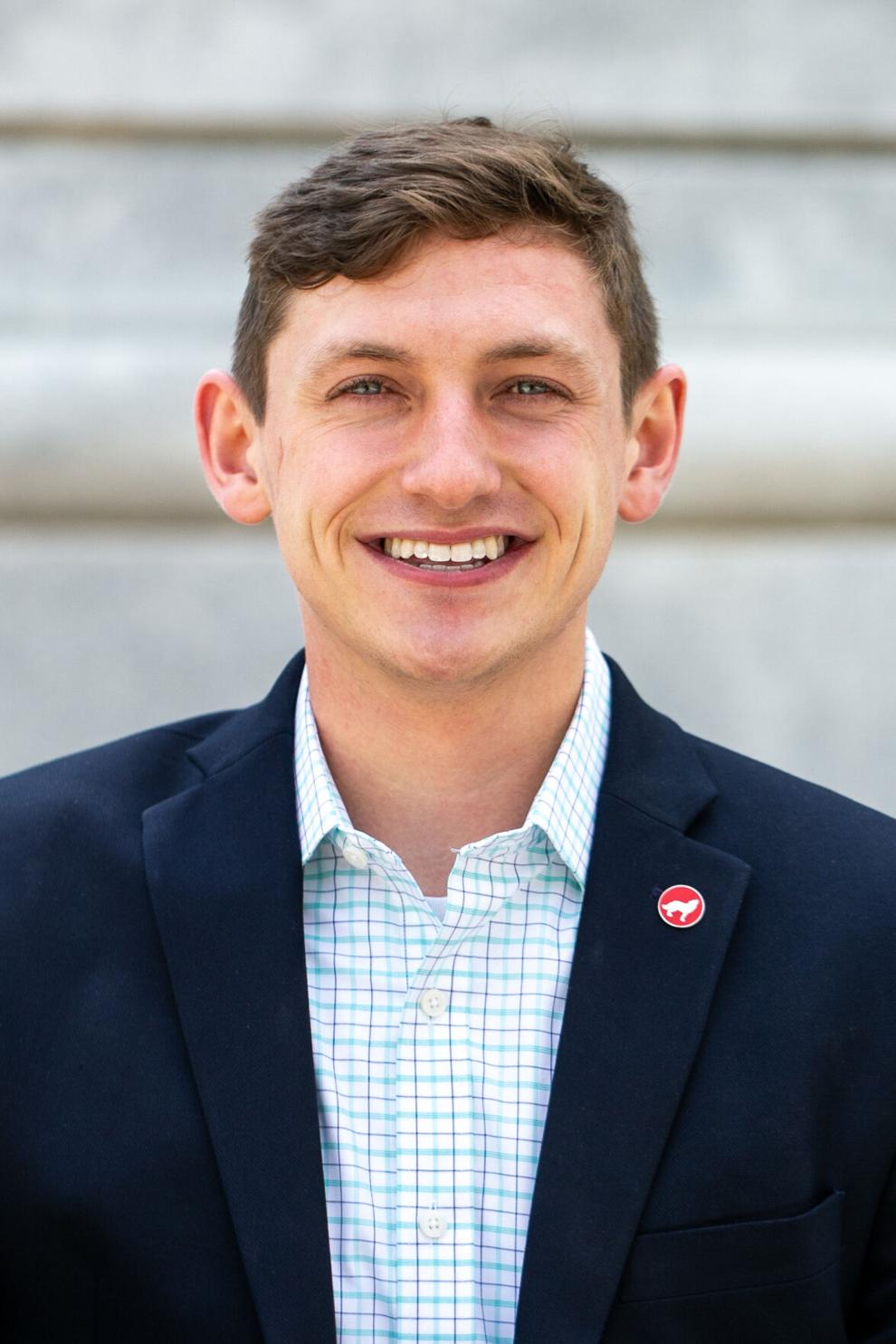 Traenkle is most proud of his ability to stretch his contributions across a broad number of areas on campus. One of his favorites has been his impact on the Krispy Kreme Challenge. A favorite tradition of many current and former NC State students, the Krispy Kreme Challenge is an annual race that raises money for UNC Children's Hospital. Traenkle served as race director for the event and is now the board president. He hopes to stay involved as an advisor after graduation.
Traenkle has also worked with the Park Philanthropy Council, a student group within the Park Scholars Program that focuses on creating a culture of giving among the Park Scholar community. Serving as co-chair of the committee, Traenkle helped start the Park Scholarship Day of Giving in conjunction with NC State's Day of Giving where, in the first two years, they have raised $765,000 for the Park Scholars Program.
"I think when possible it's really important to vote with your dollars and give back financially if you're able to do that," Traenkle said. "As students, we are somewhat limited in that we aren't bringing in an income other than jobs that people have to pay for school, but there are still ways to get involved and encourage others who are able to make that commitment financially."
Another one of Traenkle's commitments is a nonprofit called Consult Your Community. Traenkle serves as the National Task Force Leader for the organization, which provides free consulting services for local small businesses and nonprofits that are predominantly women- and minority-owned. 
Traenkle believes NC State gives students the opportunity to branch out more than other universities and puts little limitations on what students can do. He believes this allows students to explore their interests like he has and find an issue and create a change on campus. He also thanks the Park Scholar Program for paying for his education and allowing him to focus on these issues that he feels strongly about without worrying about tuition. 
Traenkle thanks Sarah Ho, associate director of the Park Scholarships program, for being a sounding board for him and her availability and support. He also thanks Dr. Julie Casani, director of Student Health Services, who pushed him to think about how he could make an impact on the medical field which has shaped his academic career at NC State. 
Traenkle will move to Seattle after graduation and start a job as an associate consultant at a consulting company in the life sciences and consumer products industry called Clarkston Consulting, where he hopes to explore the outdoors in the Pacific Northwest. He also hopes to continue to visit NC State and stay connected.
Sasha Pereira
Major: Zoology; Minors: Applied Ecology, Environmental Education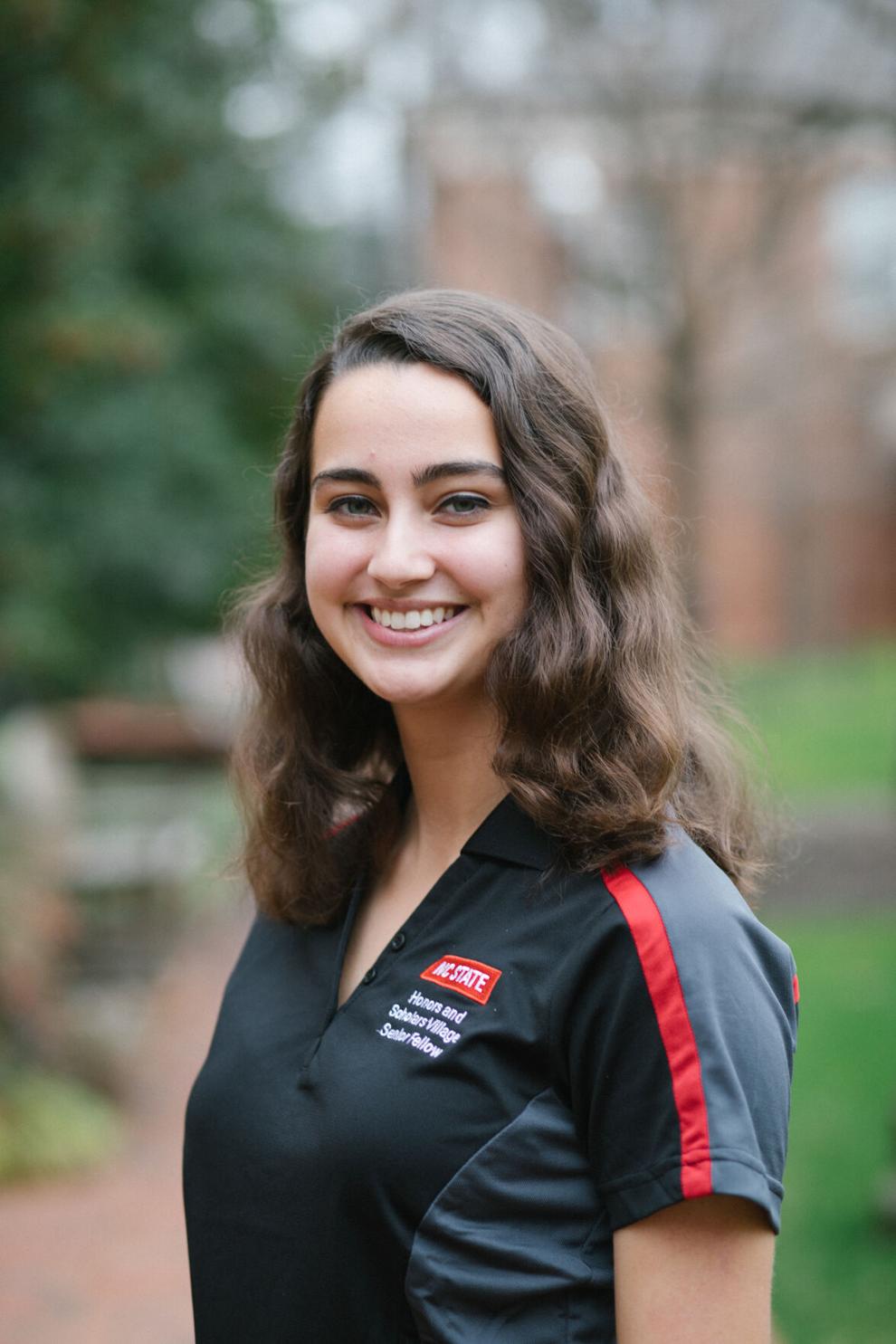 Pereira is the most proud of the work that her and her peers have done to make the Honors Program more inclusive. She created the Leadership, Engagement and Academic Preparation (LEAP) outreach program that is run by students with the goal of "demystifying the college life for prospective college students from underrepresented groups."
This program features mock classes taught by current students in the Honors Program and a panel of first-generation students in the TRIO program. The group's survey data showed that the participants' understanding of the college experience increased significantly after the program. Pereira also sits on the diversity committee of the DASA Academic Enrichment Programs and the Service Raleigh Planning Committee. She is the vice president of the Student Fisheries Society and a research assistant at the NC State Center for Marine Sciences and Technology.
One of Pereira's closest mentors is Assistant Professor Zakiya Leggett. Pereira believes Leggett embodies the idea of approaching inclusivity as a mindset rather than an act or thought. Leggett has shown Pereira that just because she is pursuing a career in the sciences does not mean that her advocacy has to stop at the issues occurring in the sciences, nor should it.
"Based on what I've learned from her, I think I've been able to apply that mindset of inclusivity to endeavors outside of science," Pereira said. "That's what has led me to get so involved in education reform efforts within the University Honors Program."
Pereira plans to take a gap year before going to graduate school. She just accepted a position as a research technician with the Wyoming Cooperative Fish and Wildlife Research Institute. She will continue to work on some papers that she has started with NC State faculty, and her ultimate goal once she is a graduate student is to mentor current students as they learn the ins and outs of what research is about.