Olivia Watkins is intent on making an impact. As a Poole College of Management Jenkins MBA candidate and generational farmer working to allocate resources for Black farmers, Watkins was recently added to the 2021 Forbes 30 Under 30 list.
Watkins' creation, the Black Farmer Fund, is a nonprofit community investment fund, intending to create an equitable and resilient food system through investing, providing financial education and organizing policy and advocacy for struggling Black farmers in the state of New York.
"We started out of a conversation two years ago at a farmer's conference," Watkins said. "The other co-founders and I were talking about the lack of access to capital, particularly for Black farmers, and some of the racial wealth gaps that we were seeing in the food system. They wanted to create a tool that would help to effectively close those gaps and build out community wealth, so we decided to create our community investment fund and Black farmer fund."
Watkins heads the organization as president, with her background giving her insight into what the Black farming community needs.
"My family has been stewarding land in North Carolina for the past 130 years," Watkins said. "I, myself, started farming about seven years ago, and I have been farming in different places. When I made the decision that I was going to continue the stewardship, I saw kind of firsthand how hard it was for farmers to be able to access capital from some of the more traditional forms of financing."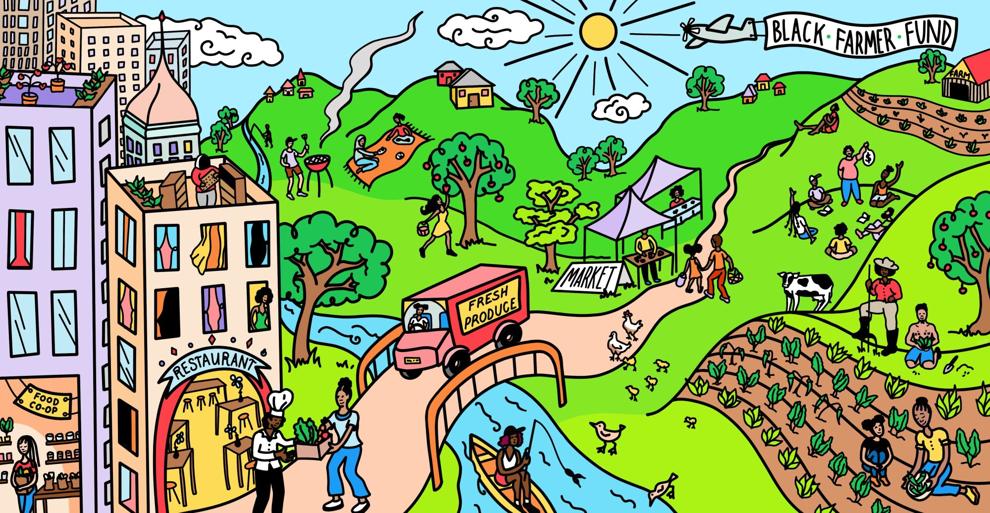 Watkins emphasized the importance of understanding the history of Black farming and Black land stewardship in the United States.
"It's really important for there to be institutions that are mindful of some of the historic events that have happened in the Black community around financing," Watkins said.
The Black Farmer Fund is still in the early stages of development, but the organization is aiming for several objectives this year and over the next decade.
"This year, we are looking to deploy a $1 million fund across a few different Black farmers and food businesses," Watkins said. "Long term, we are looking to be investing in over 1,000 Black farmers and food businesses over the next 10 years. Another one of our long-term goals is building out an ecosystem, which is basically a group of now five different organizations."
Watkins also emphasized the organization's stressing of education and networks within the Black farming community.
"We're also hoping to continue to develop out this robust pipeline, so being able to send our farmers who are looking for financing and who received financing from us to go to some of the training programs and get further training or go to the Corbin Hill Food Project, which is a food distributor in this collection that can provide them access to markets," Watkins said.
Composed of leaders in New-York-state-based food businesses, the Black Farmer Fund is only serving the New York area with the intent of focusing on building out one area until its inevitable expansion. According to Watkins, the Black Farmer Fund has already reached its $1 million fundraising goal and is currently working with 12 different farmers and food businesses through a lengthy application process. 
"Over the next few months, we're going to be coming to decisions as to which organizations and companies will be moving forward with supporting with resources, whether that's technical assistance for getting their finances correct or it's actually funding," Watkins said.
Watkins's decision to come to NC State was based on her desire to attend a land-grant university but also because of the proximity to her family's land. For Watkins, her understanding of the cultural impacts on farmers in the South has grown, especially in contrast to farming communities in the North.
There are a vast array of resources and extracurriculars available for students in the Poole College of Management, especially for students pursuing their MBAs. Prior to her growing involvement in the Black Farmer Fund, Watkins was in the Business Sustainability Collaborative, working alongside peers to aid B Corps and other businesses looking to make an impact or grow more sustainably. 
Watkins' success as an entrepreneur and MBA student has set the stage for her future, and she said she is looking forward to building out the Black Farmer Fund and continuing to steward her land.