Editor's Note: An earlier version of this story incorrectly referred to Ms. Wuf as "Mrs. Wuf." The error has been corrected.
In the time since their creation, Mr. and Ms. Wuf have come to rival Chancellor Randy Woodson and his wife Susan as the leading couple of NC State. However, Mr. and Mrs. Wuf weren't always the beloved couple we know them as. What's their story, and how did they end up together? 
Let's start at the beginning. Prior to 1921, there was no set nickname for NC State's teams. Once red was standardized as one of our official school colors in 1895 through a student body vote, many of our teams became known as the Red Terrors. However, other names were floating around, such as the "Farmers and Mechanics," the "Aggies" or the "Techs." In 1921, an NC State alumnus wrote to Technician saying the football team was as "unruly as a pack of wolves." This one mention was the beginning of our school being known as the Wolfpack. 
Wolfpack became synonymous with NC State's football team. There was a brief period in 1946 where a name change was debated due to the term's association with German U-boat formations, but the student body voted overwhelmingly to keep the name. In 1947, NC State athletic teams formally adopted Wolfpack as the official name. Prior to this, only the football team was known as the Wolfpack, with other teams, especially basketball, continuing to be known as the Red Terrors. This official name change opened the door for the creation of the Tuffy logo, Tuffy the live mascot and Mr. Wuf.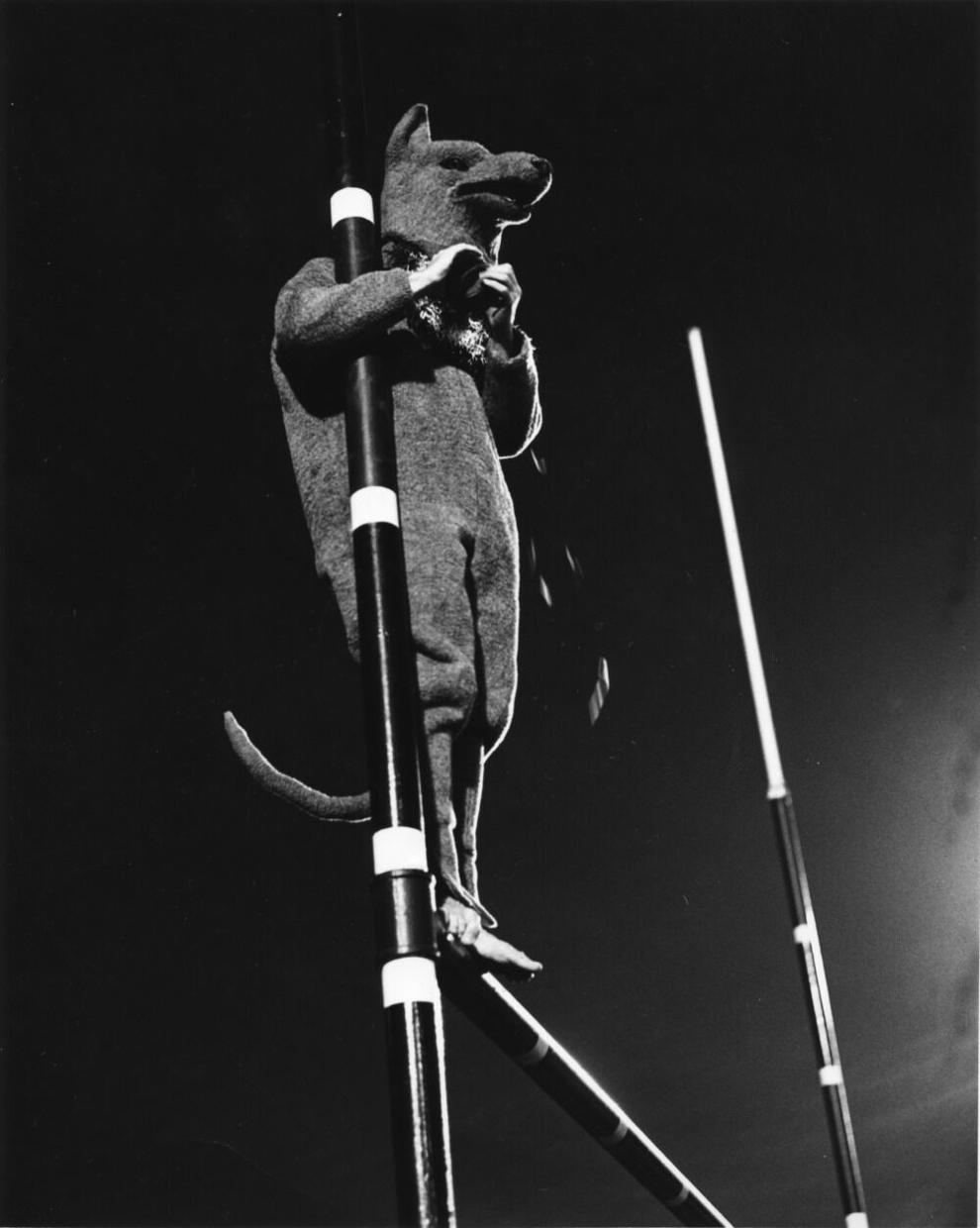 At the time of his creation, Mr. Wuf didn't have a name. The first iterations of Mr. Wuf were the cheerleaders in the 1950s dressing up in a wolf costume at events. Needless to say, the early versions of Mr. Wuf were not as approachable or as friendly-looking as our current mascot. In the '60s, the wolf mascot looked a little more like a bad cosplay of the Fantastic Mr. Fox than the mascot we know today.
We've got Mr. Wuf, but when does Mrs. Wuf come into frame? In 1974, NC State had its first official women's sports team, basketball. With the introduction of women's sports, NC State created a female wolf mascot in 1975 to represent our women's teams. Like Mr. Wuf, she didn't start out with an official name, but she was slightly more approachable than the early Mr. Wufs were.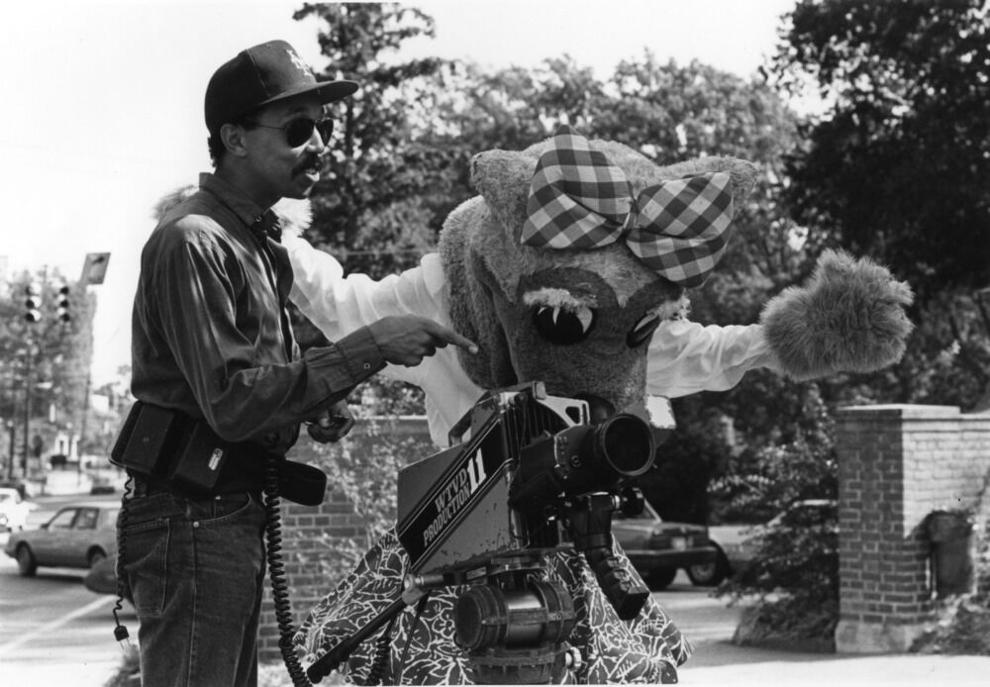 The two finally get the names we know them as today in 1981. The story goes that the student wearing Mr. Wuf's costume tried to get "Mr. Wolf" embroidered on the back of the jersey because Mr. Wuf at least had clothes now. Apparently, "Mr. Wolf" couldn't fit on the jersey, so he changed it to what we know today, Mr. Wuf.
Ms. Wuf received her official name Feb. 28, 1981, but she received a lot more as well: a ring. During halftime at a men's basketball game against Wake Forest at Reynolds Coliseum, Mr. and Ms. Wuf were joined in "canis matrimonium." Joab Thomas, the chancellor at the time, walked Ms. Wuf down the aisle following a procession of NC State cheerleaders, and Wake Forest's mascot, the Demon Deacon, performed the ceremony.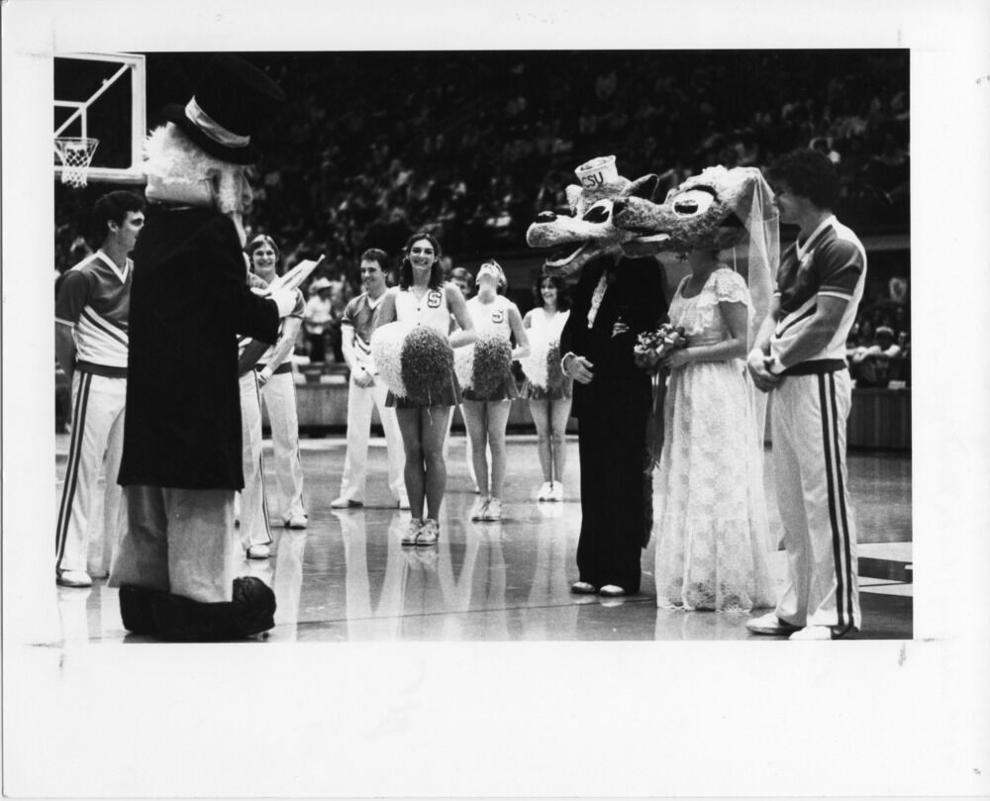 The costumes at the time were being worn by cheerleaders Chris Belton and Susan Smith. Belton and Smith are credited with the idea of the mascot's marriage after attending a national cheerleading camp. At the camp, they were referred to as Mr. and "Mrs." Wuf, but they thought it was strange to call Smith Mrs. Wuf if they had never been married. 
The Wufs tied the knot in front of a crowd of 11,800 "guests" to a slowed down version of NC State's fight song and have been together ever since.
Smith and Belton liked to play off of each other at games, with one instance of Smith carrying around mistletoe at a December game and having fans kiss her cheek with Belton acting jealous and angry.
Mr. and Ms. Wuf are rarely seen without each other since. Since the '80s though, their identities have become a lot more secretive. In 2015, mascot coach Kristen Bolinger said it's important to keep the performers' identities a secret because so many people form relationships with Mr. and Ms. Wuf, and they have to be sure the fans are seeing the character and not the performer.
A former Mr. Wuf described the character as a "bro" and a "jock," and Bolinger described Ms. Wuf as a "sassy Southern lady." These don't sound like the most compatible pair, but the two have stuck it out despite their differences for almost 40 years now.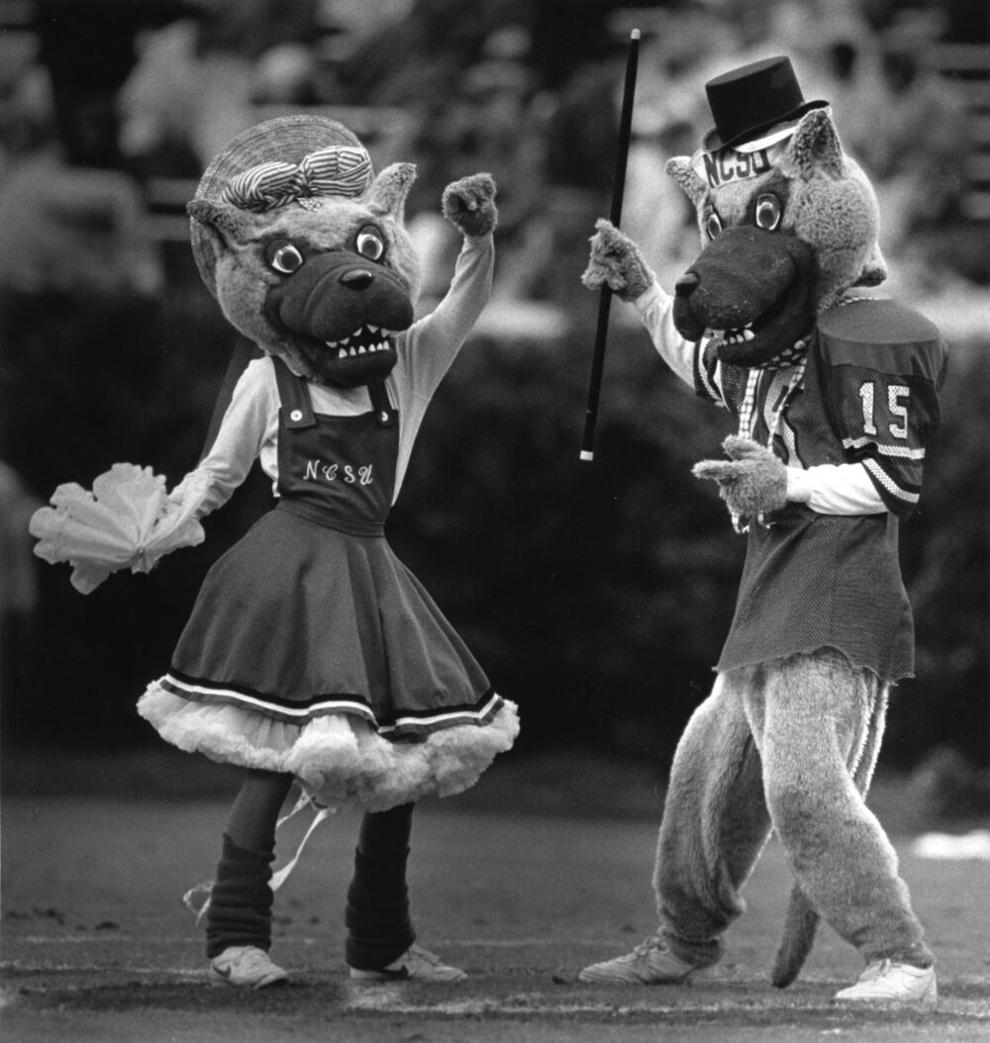 In January 2011, the Wufs renewed their vows and their commitment to one another at, once again, a Wake Forest game.
As we approach Mr. and Ms. Wuf's 40th wedding anniversary, it's nice to see a loving and fun couple make it to this point in their relationship. We wish the Wufs the best in their marriage and look forward to another 40 years with them.