On June 19, Liz Moore, a facility planner in the Office of the University Architect, led a walkthrough tour of SAS Hall, exemplifying potential classroom and lecture hall social distancing and public safety setups for the fall semester. None of these plans are finalized as of publication. 
Technician was able to go on the tour. Below is a summary of all the potential changes coming to classrooms this fall. 
Additional information on potential changes to NC State campus and facilities can be found here. 
Public Areas
According to Moore, there will be designated enter and exit doors for each building, in order to limit traffic. The University is currently working on the signage for each door; buildings may have red exes or green arrows to notify students, faculty and staff of which doors they can enter and exit through, respectively. Additionally, there will be signs serving as a reminder of the required facemask rule. 
Similar to buildings, stairwells will have additional signage indicating where students can go up or downstairs. Single stairwells will be designated as up or down only, and double stairwells will have one set designated for students, faculty and staff to go up, and the other down. 
Additionally, there will be hand sanitation stations in common areas in buildings so students, faculty and staff will be able to easily find them for use. There are also digital Protect the Pack signs in some of these common areas, reminding visitors to stay at home if they feel sick, practice social distancing and more. 
Moore and others in the Office of the University Architect are still finalizing elevator plans and their limits, Moore said. Most likely, elevator use will be limited to one or two people at a time. 
As of June 19, Moore said there are no set plans for bathroom use. 
Classrooms 
According to Moore, seating in classrooms and auditoriums will not be based on square footage, but rather the furniture that is supplied. 
In lecture halls and auditoriums, occupancy will be around 25% of normal capacity, with students sitting every other aisle and seat.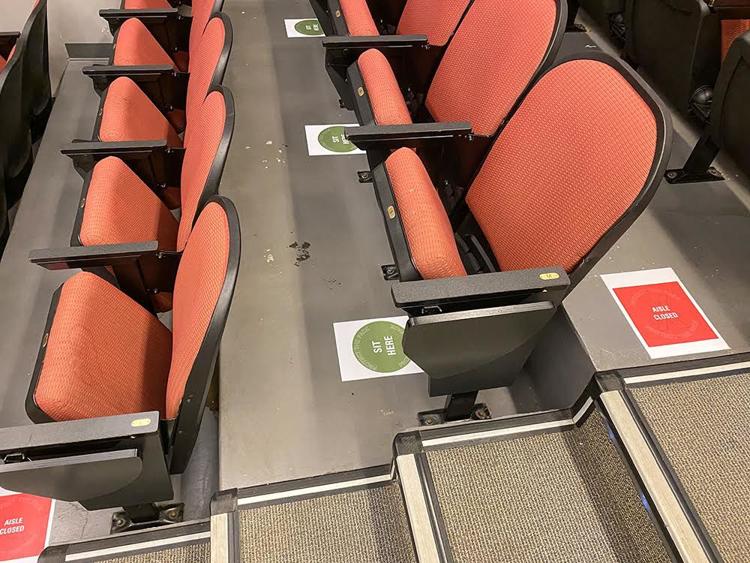 In a standard classroom, occupancy will be around 50%. One student will be seated at each five-foot-long table to ensure social distancing measures are maintained. 
Instructors will be provided with sneeze guards/protective barriers attached to their desks and a mobile one, in order to move around while teaching. These barriers are adjustable for each instructor.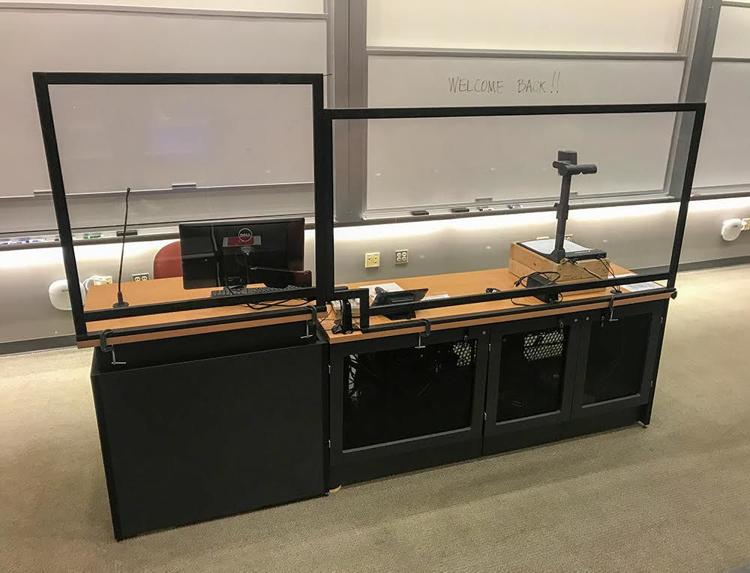 Outside of every classroom, there will either be a graphic or photo of the room's floor plan, indicating seats that are available for use. Signs will also be placed on tables to indicate where students can sit.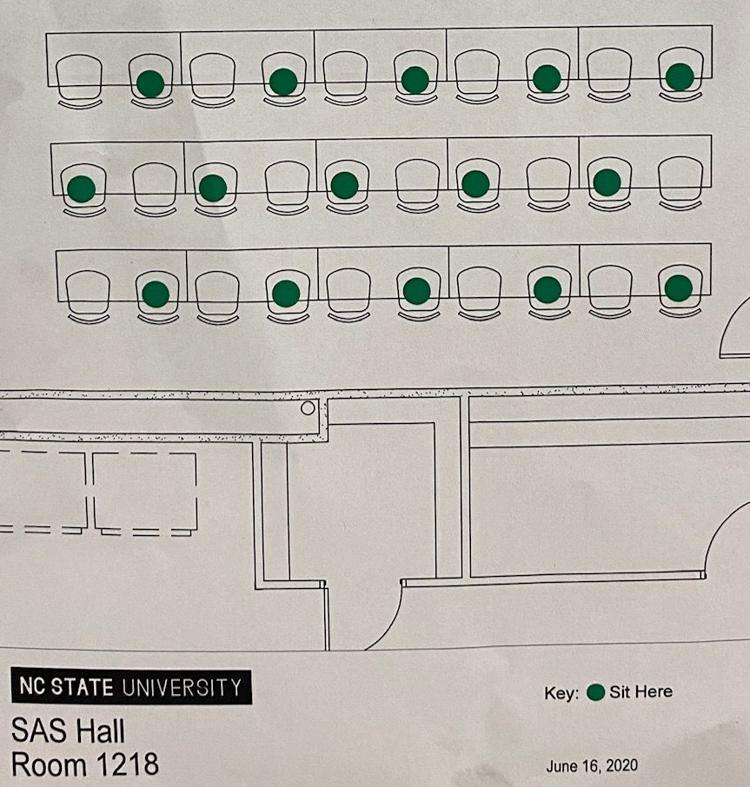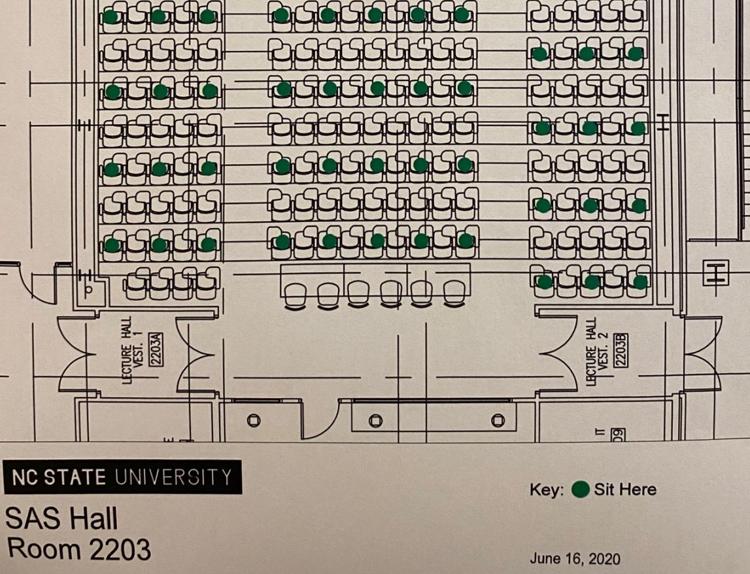 Cleaning
According to Moore, University staff will clean the classrooms once a day, so students will be primarily responsible for cleaning their own space. Moore recommends that students bring their own sanitation wipes to clean the areas around them. 
Additionally, faculty may get a kit with cleaning supplies to sanitize their space in their own classrooms, Moore said. Instructors will have to carry these kits with them from classroom to classroom.