New social distancing precautions are in place for the fall semester at Carmichael Gymnasium and Talley Student Union to keep students, faculty and staff that frequent these complexes safe. On July 22, Technician toured both facilities, Talley Student Union with Director of Student Centers Tim Hogan, and Carmichael Gymnasium with Executive Director of Wellness and Recreation Eric Hawkes.  
Talley Student Union
When students return to campus, they may have a harder time finding seating in Talley, according to Hogan, as seating has been reduced by 50% and all the furniture currently in the building is arranged at least six feet apart. Hogan said reducing the amount of space for students to sit was necessary to reduce the overall capacity of the building and the density of people. 
There are also additional hand sanitizing stations in the building, and high-touch surface areas like handrails, door knobs and water fountains are being cleaned two to three times more frequently, according to Hogan.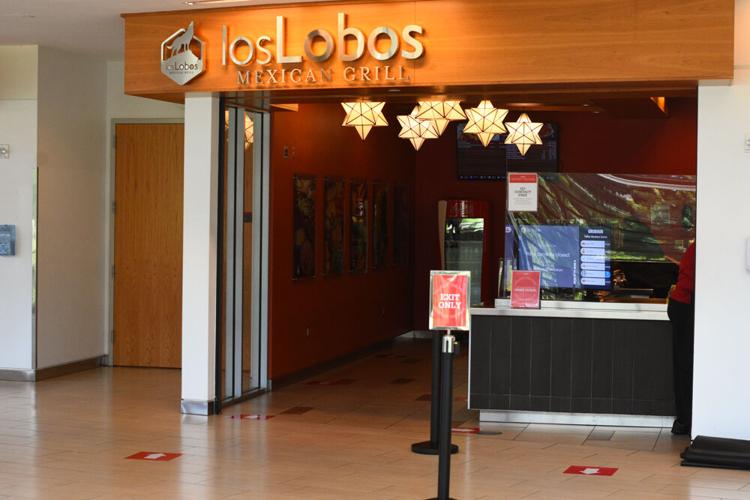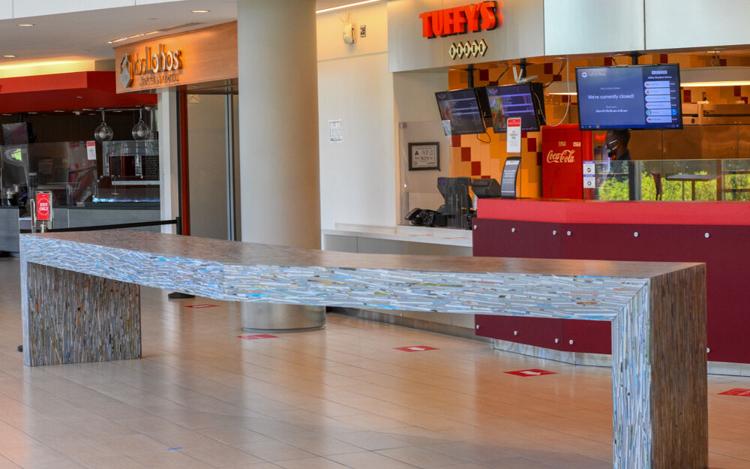 Popular dining locations, like Los Lobos Mexican Grill and Tuffy's Diner, will primarily use the Grubhub mobile app for orders. Hogan said this will minimize the amount of time a student has to spend in the building because they can place their order ahead of time. 
Hogan said that the furniture on the upper level of the dining area has been removed to allow more space for social distancing while students wait to pick up their food. 
Talley offices, such as the Women's Center, the GLBT Center and the Office of Multicultural Student Affairs, will offer services and are anticipated to operate under limited hours. Hogan said students will have access to the services they need, regardless of the office capacity or hours. 
According to Hogan, it is important for Talley to remain open and give students an on-campus experience. 
"If they were going to come back to campus and just stay in their residence halls the entire time, it would be just as easy for them to stay at home," Hogan said. 
Hogan said he believes measures are in place to keep the building open for the semester, and while he hopes students will voluntarily abide by community guidelines, he also expects students to hold each other accountable. 
"Our building is managed by students 17 hours a day, seven days a week, so maybe a little bit of peer pressure will come from their students who are working here to keep ourselves safe, together," Hogan said.
Hogan also said the safety of the building will be assessed throughout the semester. 
"Depending what happens during the fall semester, we'll work with university leadership to make adjustments as necessary," Hogan said. "Whether it's reducing capacity or reducing access to the building, we're optimistic that we'll be successful when our students return in the fall."
Carmichael Gym
In accordance with Gov. Cooper's restrictions on fitness centers, all Carmichael facilities are currently closed. Hawkes said the restriction is anticipated to lift Aug. 7 and Carmichael plans to open for students Aug. 8. 
While the facilities have been shut down, the Wellness and Recreation team has worked on redesigning the fitness spaces to give people a safe place to workout when fitness centers are allowed to reopen, according to Hawkes. 
Hawkes said each piece of equipment is spaced nearly 12 feet apart and 97 fitness pods constructed out of PVC pipe and shower curtains are set up around every piece of cardio equipment in the center.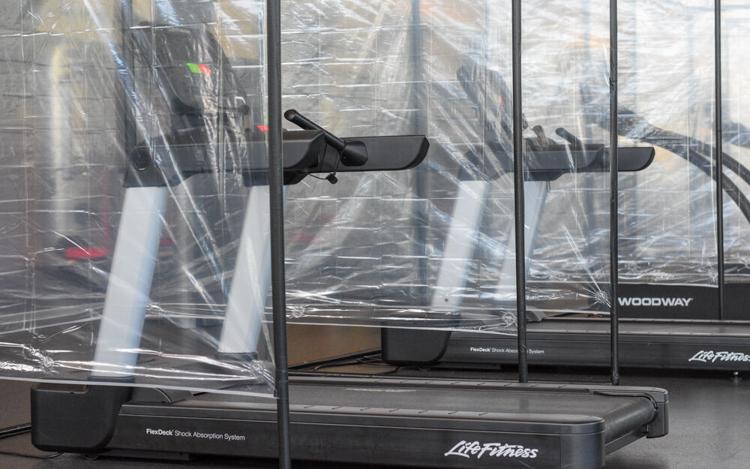 If a student wants to workout, they will reserve a spot through the Wellness and Recreation app in advance. Each reservation will be for 75 minutes and the number of reservations available will match the maximum capacity of the building. The app will preview the equipment available to reserve and the number of people already signed up for a workout time, according to Hawkes. 
"We're trying to give people the flexibility to make decisions that work for them," Hawkes said.
So, if a student wants to workout but they are not comfortable being at the gym during peak hours, they can reserve a time when the app says less people will be at the center, according to Hawkes. 
The center has also added an extra layer of protection to its cleaning process. 
After a 75 minute reservation ends, the space will close down for another 75 minutes so that it can be deep-cleaned, according to Hawkes. He also said he expects people will wipe down equipment before and after use as an individual precaution. 
Many spaces in the center have been repurposed to allow space for individual workout equipment. A spin cycle studio, previously in an 800-square-foot room, along with cardio and ab areas are all located on basketball courts, according to Hawkes.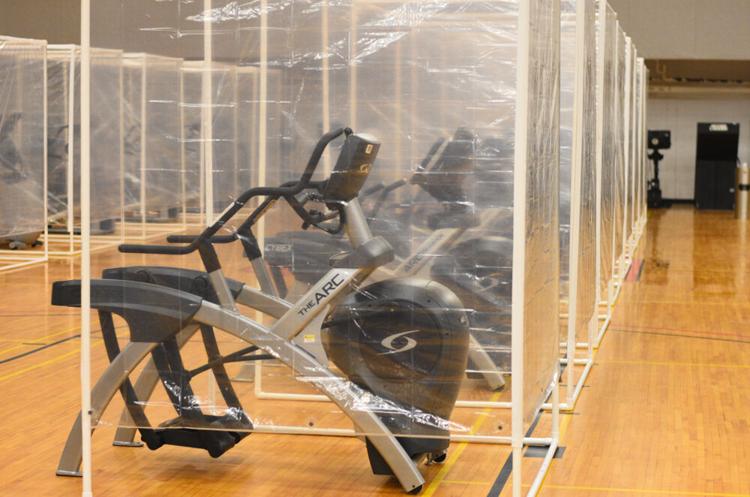 Hawkes said there are enough spaces in different areas of the building, so when one area shuts down for cleaning, there are still plenty of places to workout. 
Hawkes also said it's important for the fitness center to be ready to open when restrictions allow. 
"I know that physical activity and exercise has so many benefits," Hawkes said.  "We know that the well-being of people, being active, moving, lifting weights, that helps you so much. I'm a big believer in that and so is our team and so is the University, so we wanted to create space and make it available whenever those opportunities come around."
In addition to ensuring students are able to remain active, Hawkes said opening Carmichael Gymnasium is a critical part of a student's experience at NC State. 
"The other part is I think our team wants to create an in-person experience that our students are going to truly enjoy," Hawkes said. "It's not going to be the same; it's definitely going to be weird; it's going to be different. We recognize that. But ultimately, we want to make sure the students who are coming to NC State have the same experience that they would have had last year or the year before." 
Watch the Carmichael Complex Reopening Plans Video to see the new changes in action.