Early voting in North Carolina ended on Saturday, Oct. 31, after running for 15 days. According to the North Carolina Board of Elections, 21,033 ballots were cast in Talley Student Union during early voting.
The main polling place for NC State's campus is at Pullen Park Community Center (PPCC) which saw 375 ballots cast on Election Day, according Steven Truman, chief judge at PPCC. NC State students who live near campus may have cast their ballots at other polling locations, such as Cameron Village Regional Library, Lincolnville AME Church, Brooks Avenue Church of Christ and Unitarian Universalist Fellowship of Raleigh. Technician and Nubian Message monitored the number of ballots cast at these locations periodically, while also speaking with people at the polls.
Ronnie Chatterji, a candidate running for North Carolina state treasurer who was present at the PPCC today, said he chose to campaign outside of this polling location in response to the results of the 2016 presidential election.
"I downloaded all of the data from 2016, and I looked to see the precincts that we could improve on the performance of the 2016 candidate, and this popped up as one of them," Chatterji said. "The 20 others that all popped up, we all have people at today."
Chatterji emphasized the importance of exercising your civic duty, especially in an election of this caliber.  
"This is the most important election of our lifetime," Chatterji said. "As a dad of three kids, I think this is the most important election of their lifetime, too. That's why we should all be voting. You really don't have the right to complain if you don't get involved in the system. One of the reasons I ran for office was because I got tired of sitting on the sidelines wishing that certain things got done and I thought, 'I can do more.'"
Evrick Lee, a musician who voted at the PPCC before leaving for a tour in Europe, agreed, saying this election has made the country aware of issues that previously were underlooked.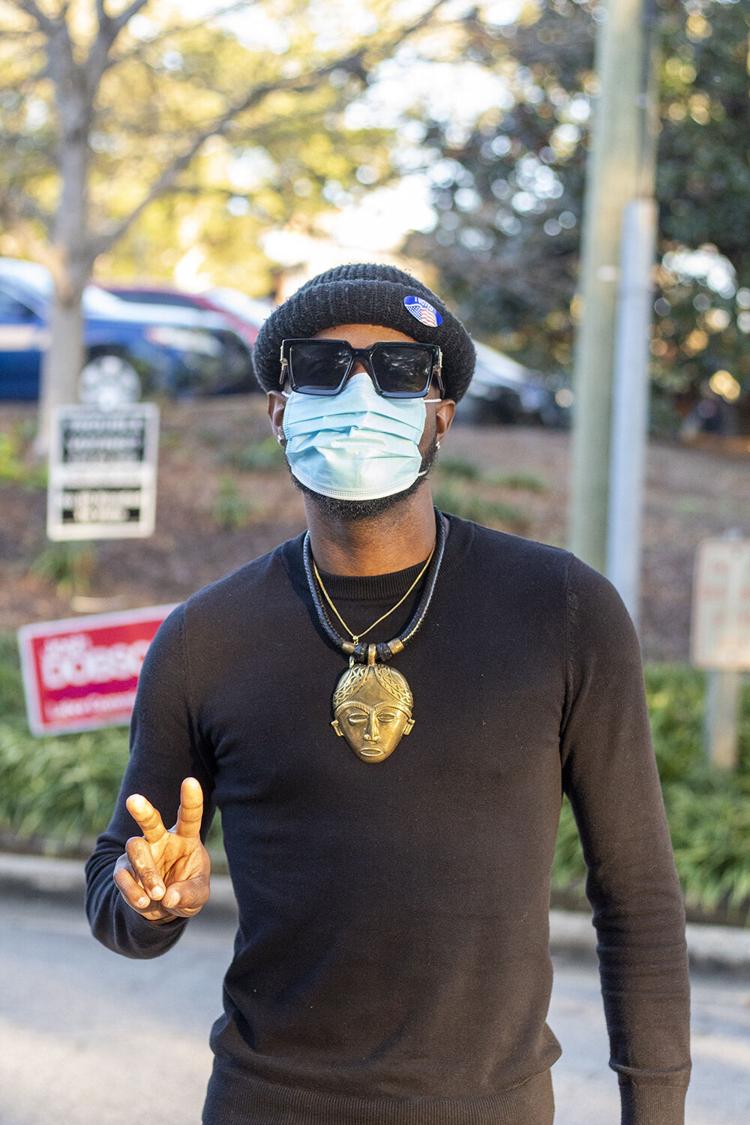 "There's really not one issue in particular that is important to me," Lee said. "I really feel like everything is important to me. 2020 really brought out a lot of things that we weren't expecting."
Chatterji emphasized the importance of voting locally, especially as a young person. He noted many of the issues important to young people are controlled by state and local offices, and these races are typically decided by just a few votes. He further explained this is why it is important to educate yourself on local races. Lee agreed and emphasized one's responsibility to educate themselves.
"I think it's important to know what's going on, not only nationwide but as far as in your own community as well," Lee said. "Anyone that's ignorant to things that's going on in your community, right under your nose, they should be more alert about what's going on because it really does affect your everyday living."
Katie Ubertini, a speech pathologist, and Frank Kuczkowski, a structural engineer, dropped off their mail-in ballots at Talley Student Union on Halloween, the last day of early voting. They talked about how mail-in voting makes it easier for people to make more informed decisions.
"It was actually really nice to be able to look people up and be able to vote within your home because we actually had to check with the housing bill because they worded it so long," Ubertini said.
Liz Musselman, a nonprofit professional, said she was, overall, pleased with the voting process, having cast her ballot at Talley Student Union on the last day for early voting.
"This is definitely a longer line than when I've early voted in the past, but it's moving quickly," Musselman said. "I'm not from North Carolina originally, but I think North Carolina's early voting process is pretty neat, especially with so many polling places and the hours and everything. The process feels good."
Jessica Vieira, who works in education technology and voted at PPCC on Election Day, also said she feels the voting process in North Carolina is as good as, or better, than other states.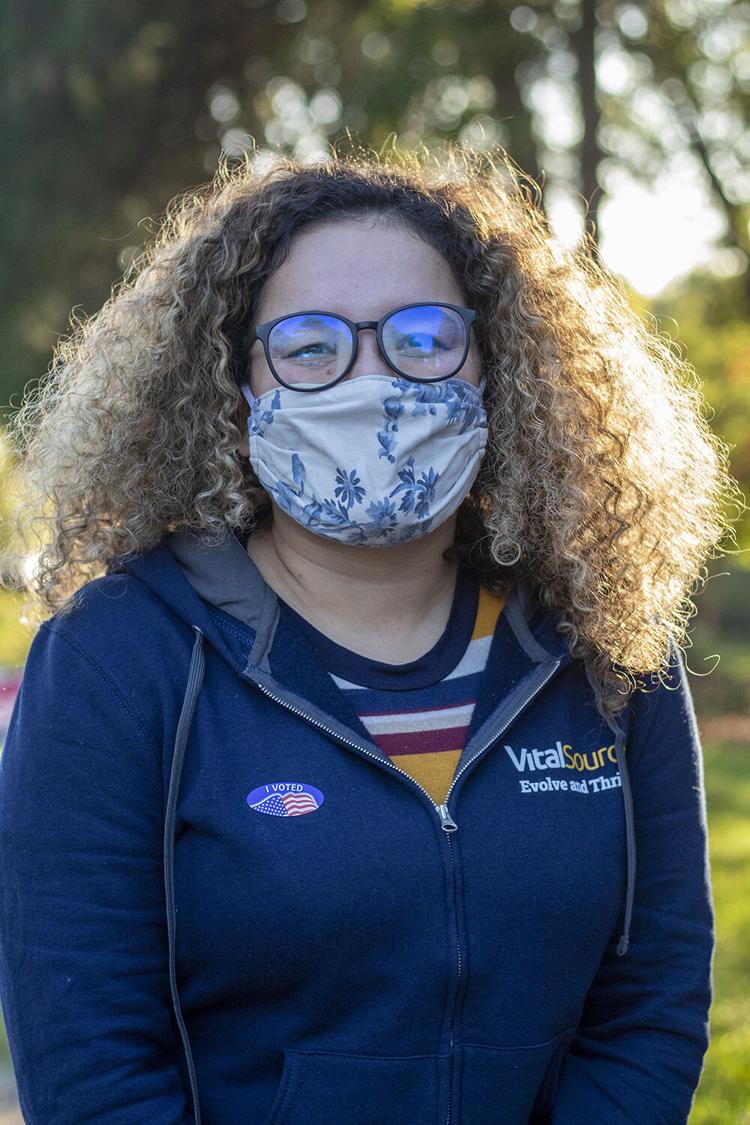 "I think the process was great," Vieira said. "This was my first year voting in North Carolina; I'm from New Jersey. We generally have the machines, which are a little bit easier, but it was good."
Many of the voters came out to voice their opinions on issues that are important to them. Some of the recurring themes were racial justice, the COVID-19 response and the Supreme Court. Aujay Jhala, a law student who voted at PPCC, said the Supreme Court and how it handles human rights issues are most important to him.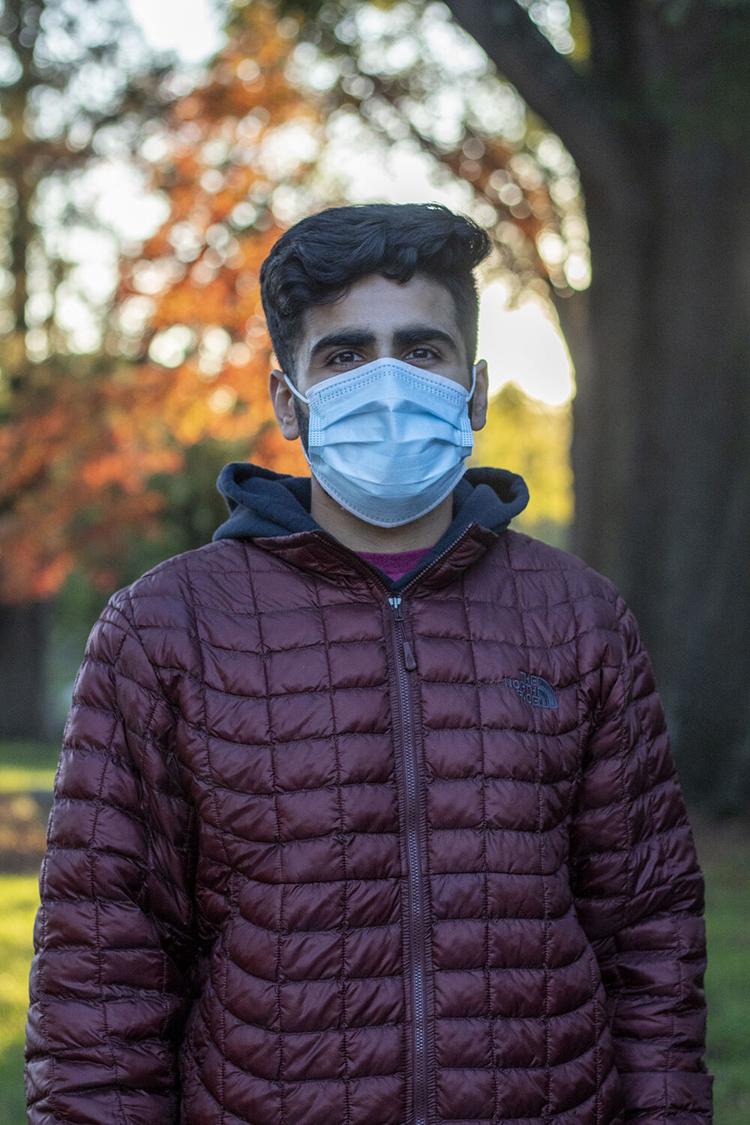 "A lot of the stuff that's going on with the Supreme Court is really interesting right now," Jhala said. "A lot of basic human rights are very simple things that are very important and we should all express our views on that."
Jill Ray, a librarian in the Wake County school system, said her values of truth and honesty are what motivated her to vote early at Talley Student Union.
"Honesty and integrity in terms of information that comes out to people is important to me," Ray said. "As a librarian, I teach my students to vet all of their sources, and I don't think adults should be any less interested in making sure the information they get is valid and accurate."
Many voters emphasized the importance of voting selflessly. Ryan Watson, an artist, said the history of women's suffrage moved her to cast her vote for those who couldn't. 
"As a woman, I really feel like it's important," Watson said. "We didn't always have a chance to vote. We also aren't voting just for ourselves; we're voting for the people who don't have the ability to vote for themselves or don't vote. I really feel like it's our civic duty to get out and do something."
Musselman echoed this statement, saying that she is voting for others before she is voting for herself.
"We have to think about the collective here and other people," Musselman said. "Some of us are more privileged than others, but I think it's important to vote because it's not about me."
Despite a low turnout for PPCC compared to previous elections, Chatterji said he was hopeful seeing the initiative of young people coming out to vote.
"Seeing the turnout today, especially among young people, has been really inspiring," Chatterji said. "A lot of people voted early, but I've seen a lot of young people coming to this precinct."