A group comprised of several NC State alumni recently launched Our Wave, an online platform aiming to empower survivors of sexual assault by allowing them to tell their stories anonymously.
Our Wave's primary goal is simple: to allow survivors of sexual assault to tell their stories. Kyle Linton, executive director of Our Wave and NC State alum, said the platform's anonymous nature has the potential to greatly lower barriers to coming forward.
"We think that storytelling is both cathartic for survivors to be able to overcome what happens, but it is also empowering," Linton said. "We thought that if we could create a tool typically meant for those stories and we could lower the barrier to people telling those stories because they were anonymous, we thought it could be an unbelievably powerful story base that we could potentially track change with and support other survivors."
Linton initially came up with the idea for the platform after hearing about a personal experience from someone close to him.
"I was honestly kind of angry, and I wanted to do something with that anger," Linton said. "I have some friends that are technology people, that are design people, and I sort of floated the idea to a partner in my day-to-day job."
Linton's partner, Brendan Michaelsen, now chief technology officer at Our Wave, helped him start the platform.
"We needed to find a way to deliver scalable support and healing in a technological way that doesn't exist thus far in the world, and I think we were uniquely positioned to take that on," Michaelsen said.
Anyone can submit a story to Our Wave's website, and once posted, anyone can read it. Upon submission, a story is reviewed by moderators who redact personal information. Optionally, a survivor may provide an email address, to which Our Wave sends further information and a link that allows the survivor to retract their story for a few days after submission should they change their mind. Linton emphasized the need for control on the survivor's part.
"We're going to take five to seven days to review [stories], so that if they want to redact it at any time, all you have to do is click a link you get in the email," Linton said. "Basically we try to give them ultimate control over their story."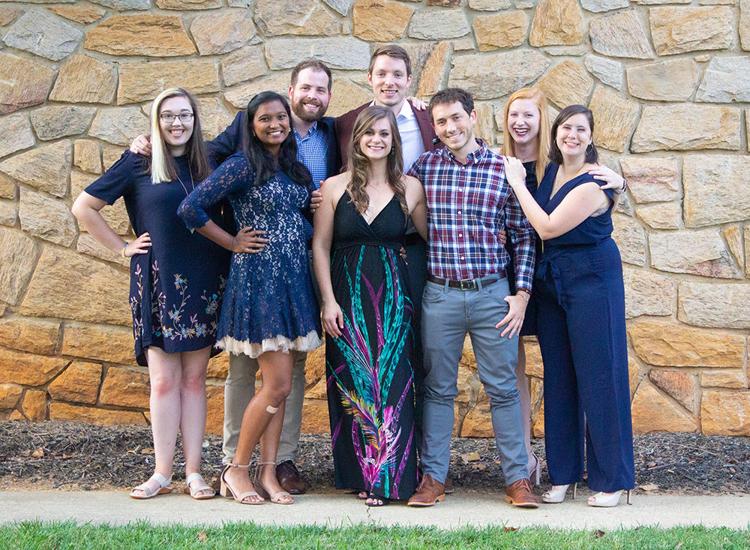 Michaelsen explained more about the redaction and moderation process.
"Redaction, for us that's anything identifying to the actual survivor themselves, any perpetrator name, any specific location name," Michaelsen said. "We hide those areas and replace them with more generic terms. That way people can still read their stories without compromising anyone's security."
Michaelsen said if the moderators find something potentially harmful to the person submitting a story, for example implications of domestic violence, an escalation process is in place. Specialists take over at that point, and if a survivor has provided their email, Our Wave can send them resources.
Designing Our Wave in a welcoming way was important from the start, Michaelsen said.
"When we started, we did several sessions with survivors, going over our initial language; we built mockups for the platform first and ran survivors through the mockups to get a sense of what things are potentially triggering, uncomfortable," Michaelsen said. "We took an iterative approach to clean those things up. What we layered on top of that is actually digging into the large body of research of how healing takes place, and also working with one of our Ph.D. consultants in trauma therapy to make sure it's scientifically backed and to make sure we're as careful and straightforward as possible."
Linton echoed Michaelsen's points, noting that significant research was conducted to facilitate Our Wave's development.
"We kind of have a tendency to surround ourselves with people and have them pick it apart," Linton said. "We went to the National Sexual Assault Conference, where we met 50 rape crisis counseling professionals from across the United States. I've gotten coffee or been on a call with some of the most senior sexual assault advocates in our space. I want people to pick it apart, and I think that directly affects the way we build the technology."
Michaelsen said while the platform's primary goal is to empower survivors, Our Wave also has the potential to help others understand just how common sexual assault is.
"There are far too many people who are unaware of how prevalent this problem is," Michaelsen said. "It's not just the stereotypes that you see in movies and the media about how these events take place; it's really incredibly prevalent and difficult."
Further information can be found on Our Wave's website.