We know you're tired of seeing everyone's year-end music and movie lists, or any other list that anyone could possibly make about the end of the year, but we are about to add another. Some members of our editorial staff and our adviser have compiled a list of the songs that defined our 2019. In addition to this, we created a list of artists, music or albums we are looking forward to in 2020.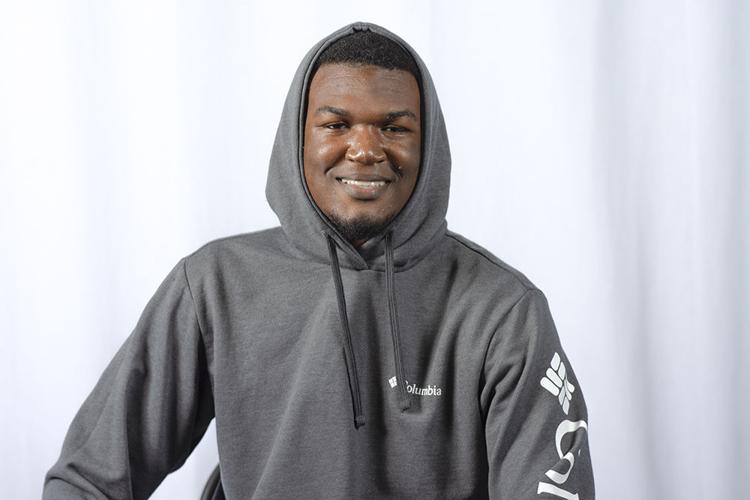 Jaylan Harrington, Video Editor:
2019:
"Shotta Flow" by NLE Choppa
I heard NLE Choppa's "Shotta Flow" at a party, and the energy from that track is infectious. The beat is incredibly well done, and NLE Choppa made sure not to let it go to waste. With memorable lyrics like "Your b---- suckin' d--- like a Kool-Aid pickle" and "Two bullets in your chest, that's a nipple," "Shotta Flow" toes the line between comedic and trite, and it's the best song of 2019.
2020:
There's a bevy of great artists dropping in 2020, but I'll highlight some smaller acts that are poised to break out in the new decade. King Von is a drill rapper from Chicago, signed to Lil Durk's Only the Family label. After featuring on Durk's "Love Songs 4 The Streets 2," Von dropped his debut album — "Grandson Vol. 1". His pen is pretty unique; the rapper stands out for his storytelling abilities on songs like "Crazy Story," and he is versatile enough to still deliver more traditional drill records like "War With Us." Von is one great album away from blowing up.
070 Shake is one of the more interesting artists I've listened to. Her song "SCAR" from Beyonce's Lion King-inspired album was a standout, and it showed a good deal of growth from her 2018 debut EP "Glitter." Shake is dropping her debut album "Modus Vivendi" this week, and if the entire project is on the level of its single "Guilty Conscience," it's going to win her a lot of critical acclaim.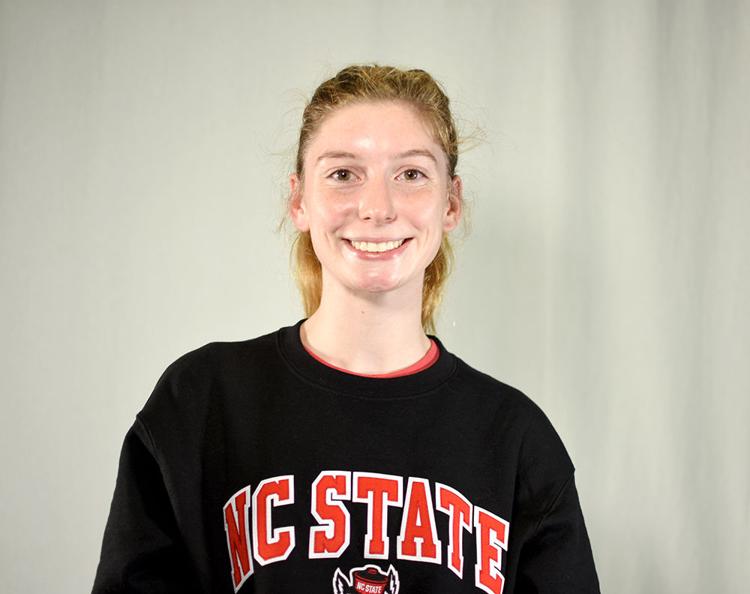 Riley Wolfram, Assistant News Editor:
2019:
"Love It If We Made It" by The 1975
My top song, which also happens to be my most streamed song, of 2019 is "Love It If We Made It" by The 1975. It's the perfect combination of angst and meaning. While addressing prominent political issues and talking of how "modernity has failed us," it also has a hopeful message of "I'd love it if we made it." The song begins with lead singer Matty Healy scream-singing about people hooking up in cars and doing drugs instead of addressing the real issues we have at hand, which is what initially drew me into the song.
In addition to a powerful, hard-hitting message that perfectly encompasses the attitudes of a fed-up youth, the song remains catchy, easy to listen to and not at all preachy. It's the perfect song to blast while you're driving down the street with your windows down. "Love It If We Made It" combines so many genres so interestingly into one song: jazz, rock, pop, and alternative, almost as though it's a metaphor for our world's diversity.
2020:
After their release of the album "Malibu Nights" in 2018, I have been anxiously waiting for the band LANY to drop a new album. I first discovered LANY's music in 2016, when they released their EP "kinda." The tasteful electronic, bubblegum pop sound was fun and made me feel like I was sitting on a beach in Malibu watching people surf and tan.
In 2019, the band released a song with Julia Michaels called "okay," which I found to be disappointing in comparison to their previous releases. It felt like more of a Julia Michaels song than a LANY one, and there was nothing that made me want to keep listening and finish the song the first time I heard it.  Because of my recent disappointment, I couldn't help my anticipation for their next release, so when frontman Paul Jason Klein revealed they had something in the works, I couldn't help my excitement.
I've seen LANY live twice, and I'm hopeful they'll release something reflective of where they are now as a band. I'd love to see LANY go back to their roots with this new album and embrace their quirky lyrics and relaxing, yet upbeat sound.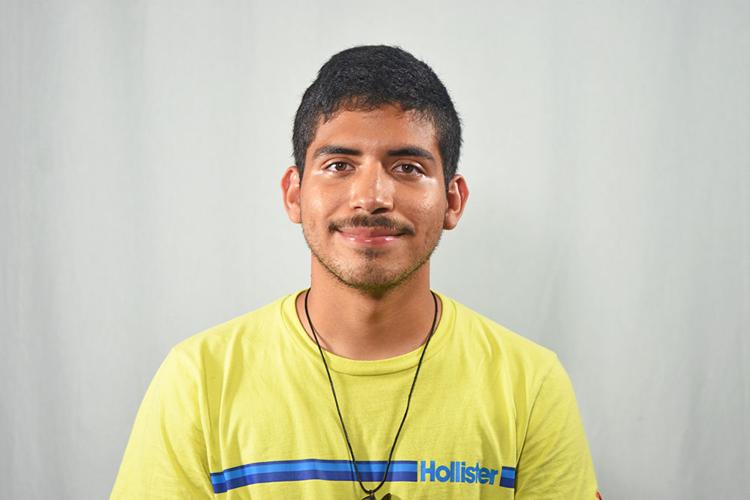 Caryl Espinoza Jaen, Assistant Opinion Editor:
2019:
"Crystallized" by Melody's Echo Chamber
If there's one song that combined the overwhelming flavors of feelings I felt when entering and experiencing my first semester of college, it is Melody Prochet's immaculate genre fusion in the song "Crystallized." Elements of retro videogame score, shoegaze rock, psychedelic pop rock and techno fly around in one single song. There's a perfect encapsulation of energetic chaos here at play, almost resonant with the experiences of newfound love Prochet describes. That's my best description of both college and "Crystallized": a mystifying pandemonium of unstoppable energies. It's also, fittingly, the song I play when I'm running late to class.
2020:
One of my most anticipated acts of 2020 is the upcoming hip hop artist 070 Shake. The name might ring a bell for some of us: in 2018 she was featured on Pusha T's "Daytona" and Kanye West's "ye," boosting Shake from niche status to sudden critical acclaim. 070 Shake had also previously released her "Glitter" EP, which is a heavy lyrical dive discussing her personal experiences with drug abuse, sexuality and mental health. To add to the clout 070 Shake has been carefully constructing over the past few years, she is due for an album release this week.
"Modus Vivendi," due to release January 17th, is 070 Shake's debut album. There's always excitement in seeing an artist you follow take their first big discography step or going back to look at the humble beginnings of a veteran musician. Not only do I look forward to what 070 Shake has in store for us this Friday, but the singles released so far lead me to good signs. I'm excited to see how this debut will turn out, and I'm for sure streaming this first thing in the morning as I walk to my 8:30 class.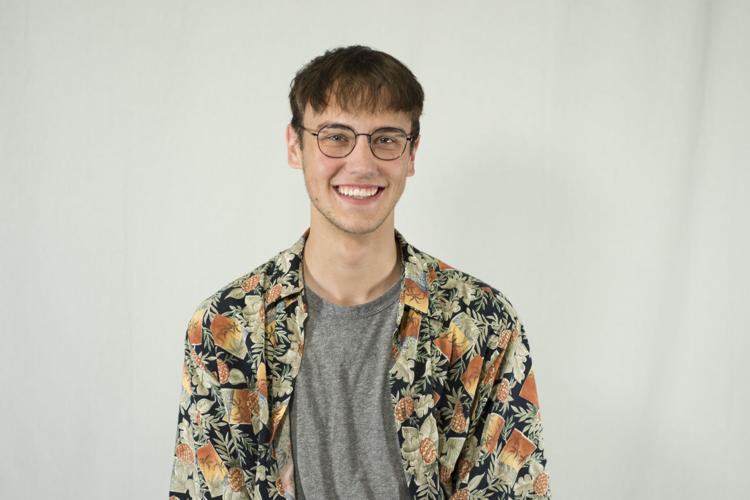 Austin Dunlow, Assistant Arts & Entertainment Editor:
2019:
"Before I Let Go - Homecoming Live Bonus Track" by Beyonce
When I think of the song that defined 2019 for me, it would have to come from the event that defined the year as well. Beyonce's "Homecoming" was released April 17, 2019, and created the term "Beychella." The current 80s/90s nostalgia of our generation led to Beyonce covering this 1981 original by Maze. The funky, infectious vibe of the song gives new life to a classic. The only thing I dislike about this song is it played over the "Homecoming" credits instead of getting its own dance scene in the documentary.
2020:
Looking forward to 2020, I am hoping, praying, dare I say, begging, for a new Rihanna album. WHERE IS R9? Avon lady and her lingerie line needs to get back in the studio. As much as I love Fenty Beauty… Nevermind. Let me not get started. I genuinely still listen to "ANTI (Deluxe)," the deluxe is important, once a week. I have heard from rumors this new album will be dancehall inspired. I would love for Rihanna to return to her roots for a new album.
I am also hoping for a new Lorde album. I was begging for a new "Melodrama" the week after it came out. I'm also looking for a new Frank Ocean album, but we know that's never going to happen. I'm sorry Frank, but don't release singles if you're never going to release the album. Rina Sawayama announced her new single, which will drop Friday, Jan. 17, which should lead into an album. (Ignoring the single they released) LANY's album seems promising.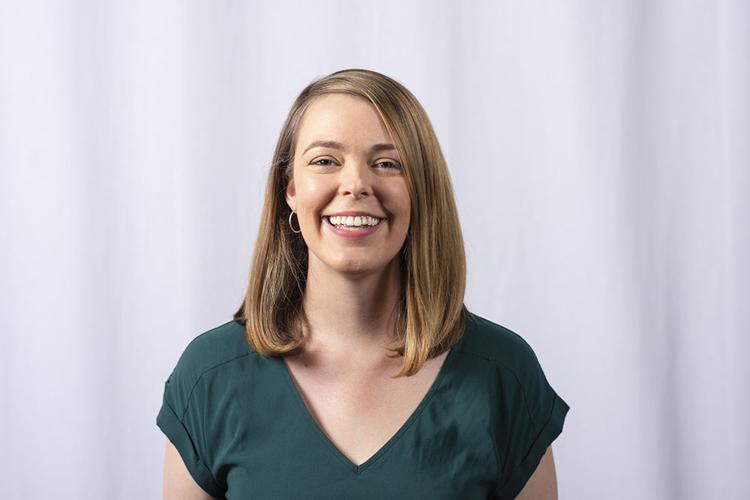 Ellen Meder, Editorial Adviser:
2019:
"Truth Hurts" by Lizzo
Some may say it's a basic answer, but fortunately, Lizzo taught us to put zero stock in others' judgment and work hard to live our best lives, and "Truth Hurts" was truly an irresistible anthem. 2019 was the year my listening got a lot closer to vocalist gender equality thanks to some supremely badass babes: our queen and savior Lizzo; Etta James ("Sunday Kind of Love" is still affecting whether you're celebrating a lovely romance or feeling wistful); Kasey Musgraves' fantastic "Golden Hour," Patsy Cline (always classic); FKA twigs' moving "Cellophane;"  Purity Ring's surprisingly infectious "Fineshrine;" Brittany Howard's solo album; and on the bawdy side both local feminist phenomes Pie Face Girls and the always-energetic Miss Eaves.
2020:
For 2020, I've got my fingers crossed for new music from Leon Bridges and Nathaniel Rateliff since they've both recently put out new singles. Bridges evolved his sound so much for his sophomore album, I can't wait to see what his third brings. It's been a couple of years since Lake Street Dive put out new stuff, and each of their previous albums has had at least one song I gladly played and replayed for weeks (see: "Bad Self Portraits," "Side Pony" and "Good Kisser") because vocalist Rachael Price's voice just sticks with you, even if you butcher your sing-alongs. I'm hoping to catch them when they roll through North Carolina in April — on a tour they're working to carbon offset, no less — to round out my soul/funk rock vibes. On the folk revival side of things, I'm always eager to hear more from hometown heroes Mipso, and they have yet to let two years pass without something new, so this could be the year! I am also hopeful for something fun and funky from Miss Eaves, who continuously nails a perfect blend of smart, hilarious, campy, raunchy and infectious. Her 2019 EP "Sad" had some anthems for introverts and single folks.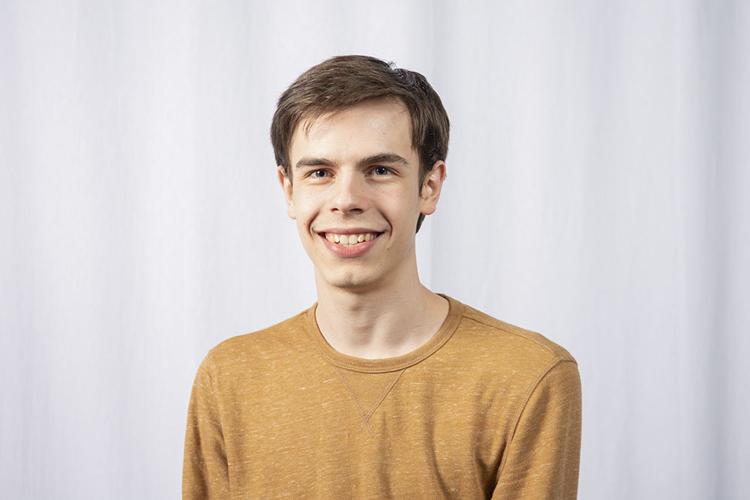 Ben Wolf, Copy Desk Chief:
2019:
"move!" by NIKI
I haven't had Spotify for a full year, so I'm not going by the numbers, but I guarantee if I were they would say NIKI was my top artist.  I loved every song on her May 2019 EP, "wanna take this downtown?" and have been listening to her on repeat since her 2018 song "Vintage" went viral on YouTube that month (although I liked "Newsflash!" better).  My favorite off the EP is a tossup between "urs" and "move!" depending on what I'm feeling, but my most listened to might be "lowkey."
2020:
With the release of "wanna take this downtown?" NIKI promised us her first full-length album, "Moonchild," would be released later in the year.  Instead, she delivered us raw and real acoustic sessions from her record label collab album "Head in the Clouds II."  While these were heavenly — NIKI's vocals are so incredible she debuted as an opener for Taylor Swift — I'm ready for her to get back to her electro-R&B indie sound.  We know her voice is incredible; we don't need stripped-back acoustics to showcase it.  88Rising's production is fire, and its signature sound only enhances her performance. 
Indie R&B is popping off right now, and I'm here for it, but I love anything that brings powerful and precise vocals to the forefront, making everything else fade away.  Lizzo has been a shining example of this in 2019, as well as Kesha in 2018 with "Rainbow."  Understated is overrated right now, and I'm ready for this dance pop trend to end.  In my perfect world, NIKI would spearhead a return to well-sung, well-produced, complex and delicate yet powerful music in 2020.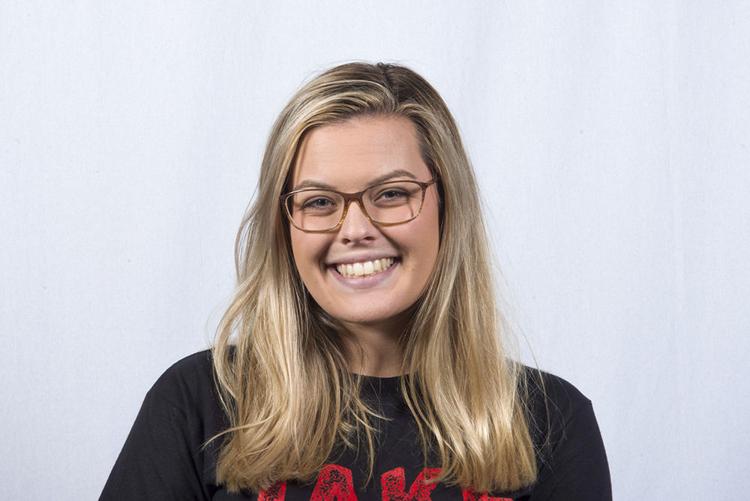 Emma Sheppard, Photo Editor:
2019:
"Woman" by Kesha
When I think of a song that I jammed out to for all of 2019, it is "Woman" by Kesha. This song is the epitome of female empowerment and being your own woman. Whether you are going through a bad break-up, need a song to do your make-up to or even just want something to make you feel like the bad b---- you are, this song is 110% THAT song. "Woman" encompasses what it means to be a strong, independent woman and defines how women should be treated with more respect and not as a prize that can be won. This song makes me feel like I can take on the world, and for that, it defines my 2019.
2020:
If I had to narrow down the list of artists I am looking forward to listening to in 2020, I think I would have to say Bebe Rexha and the Jonas Brothers. In August, I was lucky enough to go to the Jo Bros concert with Bebe Rexha opening for them. I was never really one of those girls who obsessed over the Jonas Brothers when I was younger, but when they got the band back together and started making new music, I fell in love.
As for Bebe Rexha, I had heard her songs all over the radio, but never put a face to the artist behind them. She's not just one of those artists that sounds good on the radio and the complete opposite in person. Her raw voice sounds just as incredible as the radio versions, so hopefully this year will gift us more music from this wild woman.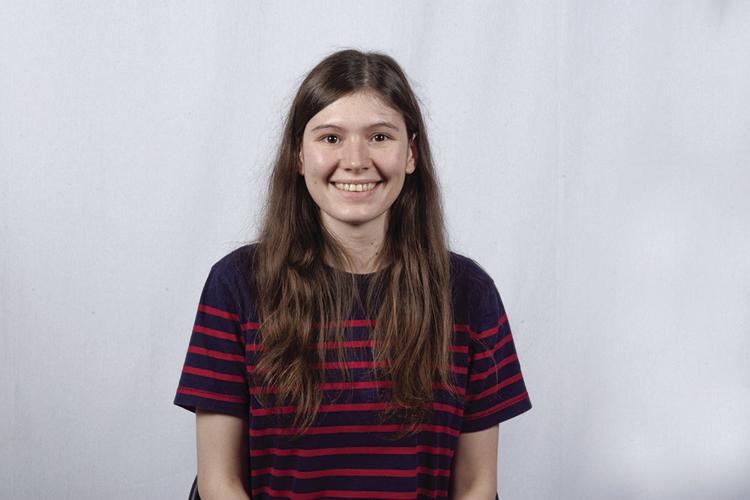 Rafael Zingle, Design Editor:
2019:
"Big Black Car" by Gregory Alan Isakov
I think the song that meant the most to me last year was "Big Black Car" by Gregory Alan Isakov. The first time I heard it was actually in a commercial ten years ago. It was just the right kind of sappy to really stick with me, and as soon as the commercial was over, I ended up googling "acoustic McDonald's song." The warm, nostalgic tone reminded me of sitting in the back of my parents' car on a long road trip. Last year, it was still one of my favorite songs and now when I listen to it I think about home, my dogs and cups of hot chocolate.
2020:
From Childish Gambino's "Redbone" playing at the beginning of "Get Out," to Post Malone's "Sunflower" in "Spider-Man: Into the Spider-Verse," movies have had a lot of great music moments over the past few years. This year, I'm really looking forward to seeing how music and film blends, but I'd happily settle for another music biopic like "Bohemian Rhapsody."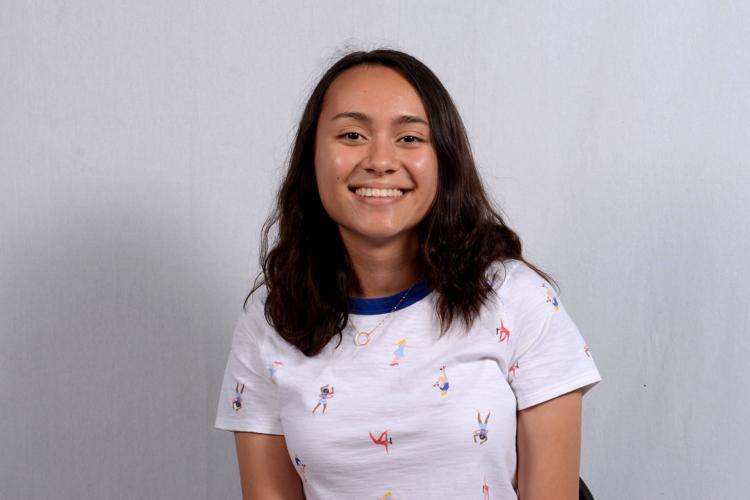 Rachael Davis, Managing Editor:
2019:
"Golden Hour" by Kacey Musgraves
Ever since 2018, the album "Golden Hour"by Kacey Musgraves has been a staple in my life. I play the album constantly: when I'm feeling dejected, need reassurance, need to get up and dance and/or sing at the top of my lungs in my car. Although I am not a huge country fan, Musgraves completely changed my opinion on the genre; her voice and the background instrumentals in every song are just plain beautiful and have a magical air about them, but to me, they really stand out in the title track, "Golden Hour." The song hit its peak for me this summer. It completely embodied the season; it filled me with warmth, made me want to close my eyes, endlessly sway to the music and be in the company of my dearest friends. When I saw her in concert this September with my best friend, that is exactly what happened, and I transcended into heaven. Seriously. Everything about her and the song is beautiful.
2020:
Every two years since 2014, Young the Giant, my favorite band, has dropped an album. Even though they have not officially confirmed anything, I will be anxiously waiting for new music from them. I was a huge fan of their last album, "Mirror Master," but nothing compares to their best album, "Home of the Strange." Plus, they were originally signed with Fueled by Ramen and so far, they have not produced a single flop. A couple days ago, I listened to the band Lawrence for the first time, and I am already obsessed with them. Their main singers, Clyde and Gracie Lawrence, have amazingly unique voices and create perfect new-age funk songs, similar to Vulfpeck, Scary Pockets and Fat Night. I am looking forward to exploring them even more!