Roses are red. Violets are blue. In Technician's history, there's been a relationship or two. 
You'd be hard-pressed to find a period in Technician's history, at least since it was made coed, that there hasn't been a budding relationship on the staff. Some don't make it to graduation, and some don't make it after. Some make it known to the staff, and some keep it a secret. However, every now and then, one works out, and Technician's confined quarters and tight social groups create a relationship that lasts a lifetime. For Valentine's Day, I decided to talk to one of these couples who stood the test of time.
Bill Overton, a communication major, and Ann Overton, a political science major, met in the Technician office in August of 1991. Bill was the assistant sports editor at the time, and Ann had just joined the Technician staff as a photographer.
"I think, looking back on it, we were somewhat mature for our age in that we were able to make it work," Ann said. "We just get along really well. He's my best friend. I have to say, I knew from the beginning that it might last, but I think Bill might have been unsure."
Bill was a little unsure at first; however, like many of the Overtons' early memories together, Bill knew Ann was the one while on a Technician assignment.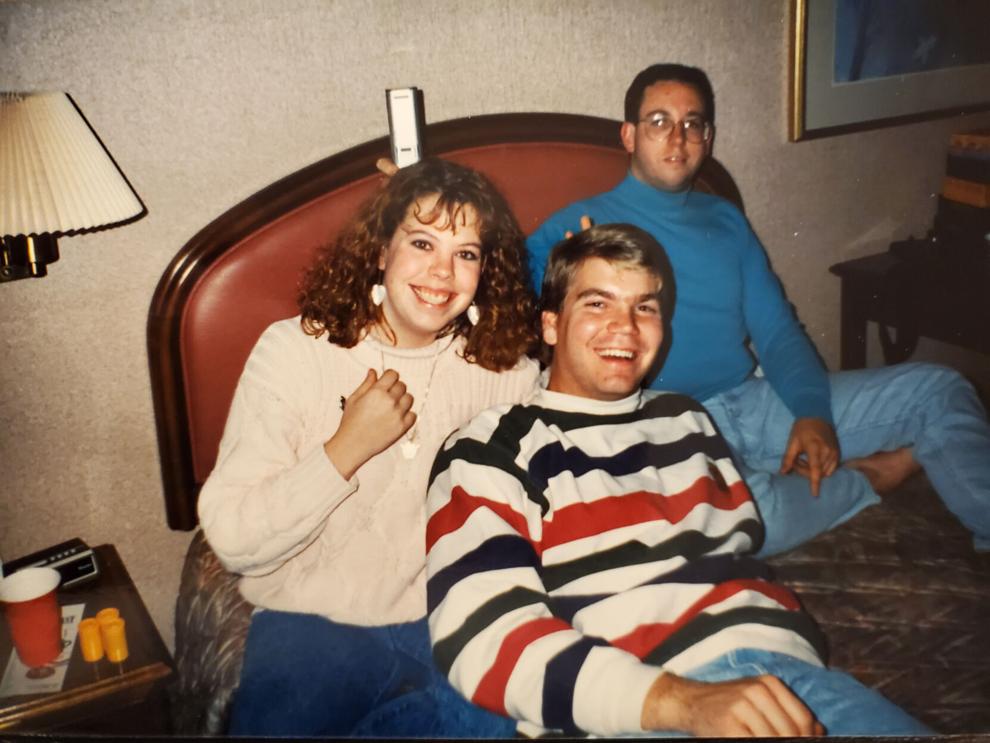 "It all came into clarity at the Peach Bowl on New Year's Day of 1992," Bill said. "We lost to ECU, but Ann and I and all of our friends had a great time in Atlanta. We were sitting at the top of the Westin Peachtree having lunch, and the light bulb came on for me."
Many of Bill and Ann's favorite memories from Technician involve them being together. With Bill being a sports editor and Ann being a photographer, they worked together often. One of their favorite memories was a group trip to the Meadowlands Sports Complex in New Jersey, when NC State played Iowa in the Kickoff Classic in the fall of 1992.
Even some of the memories that felt awful at the time, they look back on with fondness. For example, the Gator Bowl on New Year's Eve of 1992. 
"We all got sick at the Gator Bowl," Ann said. "Bill started it. He had a really bad norovirus, and because it's so contagious and we were all in close proximity. He had it on the day of the game. I got it the next day, and the other group of Technician and Agromeck employees all got it on the van ride home."
Bill and Ann would also work together to create the basketball and football preview guides.
"I think that's one of the things that drew me to Ann was her knowledge of sports and the fact that she liked sports so much," Bill said. "Obviously, I was immersed in it, but even to this day, it's nice to have someone who shares the same passion that you have."
Bill and Ann reflected on how much Technician has changed just in the 30 years since their time at NC State. Bill commented about the fact that our publication is mainly digital now, and Ann noted, for nostalgic reasons, she misses the printed paper. She also noted how different photography must be now with digital cameras, instead of having to develop film in a darkroom. Many of Bill and Ann's memories with their friends at Technician were made in the darkroom.
After graduation, Bill and Ann moved to Cordele, Georgia and continued their passions there. Ann worked as a photojournalist at a small paper in Cordele with Bill writing sports journalism. Neither Bill nor Ann work in journalism anymore, but they still continue to keep up with what they love.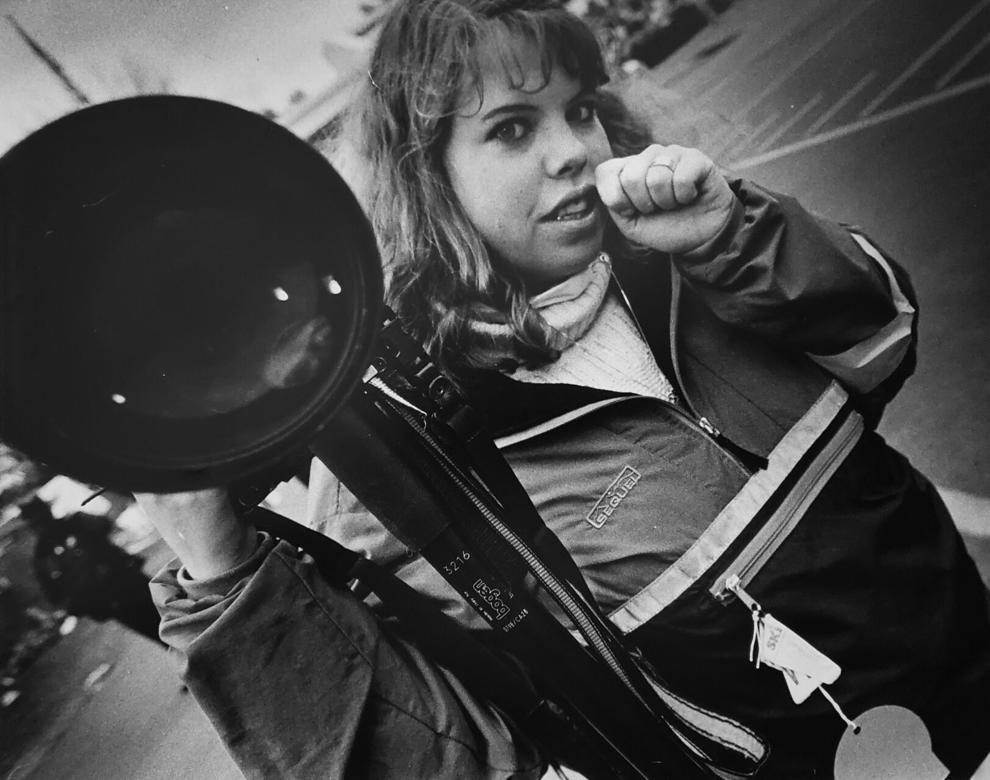 Bill worked as an online sports journalist for a period of time when online journalism was really on the rise before being laid off in 2001. He then pivoted to working in the events industry. Ann worked at a camera store for a period of time, but now uses her photography just for personal reasons — and for taking their daughters' soccer team's headshots. Eventually, the two made their way back to North Carolina and raised a family.
Sam Overton, Bill and Ann's daughter, followed in the footsteps of her parents and is now working as one of Technician's assistant news editors. Bill and Ann are proud of Sam for her accomplishments but were surprised she chose to work at Technician after their experiences in the journalism industry. 
However, they trust that the decisions she makes will work out for her in the end. Bill and Ann both originally applied to UNC-Chapel Hill, but believe that if they had gone, neither of them would have joined the Daily Tar Heel and probably wouldn't have met.
"I got a chance to do things that I probably would have never gotten the chance to do at Chapel Hill, working for the Daily Tar Heel," Bill said. "I was able to jump right in at Technician. I remember my very first sports editor. I remember the very first story: Kent State versus State in football. I have so many memories. I got to go to every ACC school to cover a game. Those are just things that I don't think I would be able to do if I had gone to Carolina."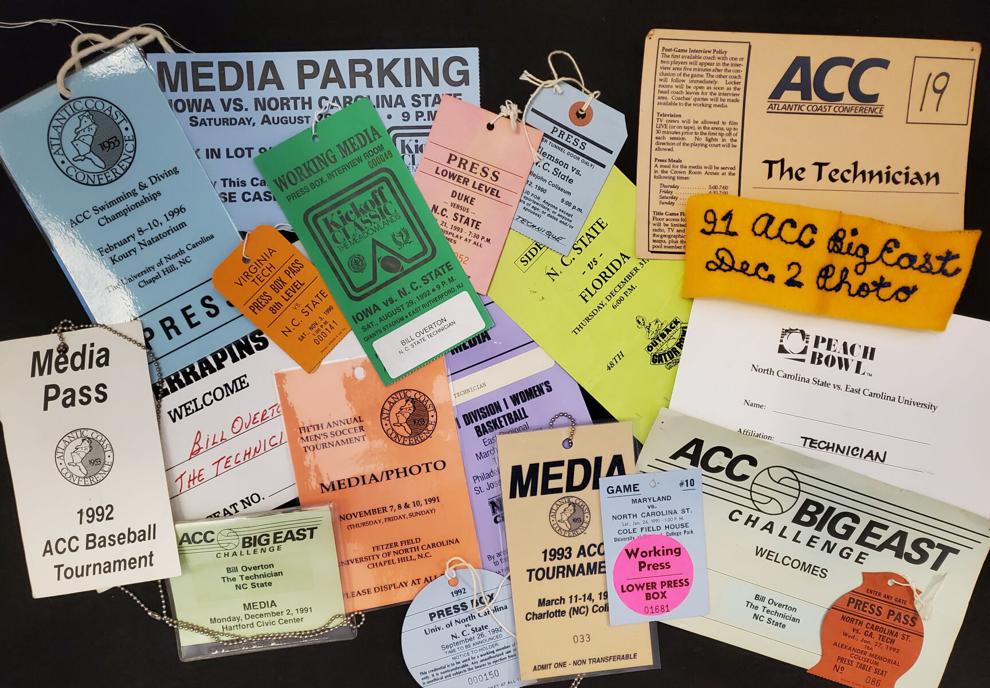 Even though Bill and Ann have been removed from Technician for almost 30 years now, they still keep up with the publication. They both attended Technician's 100th anniversary gala, both enjoy picking up a copy of Technician when they are on campus and they still keep in touch with some of the people they worked with.
Technician may be a lot to handle sometimes, but every now and then, the chaos creates the perfect conditions for love.